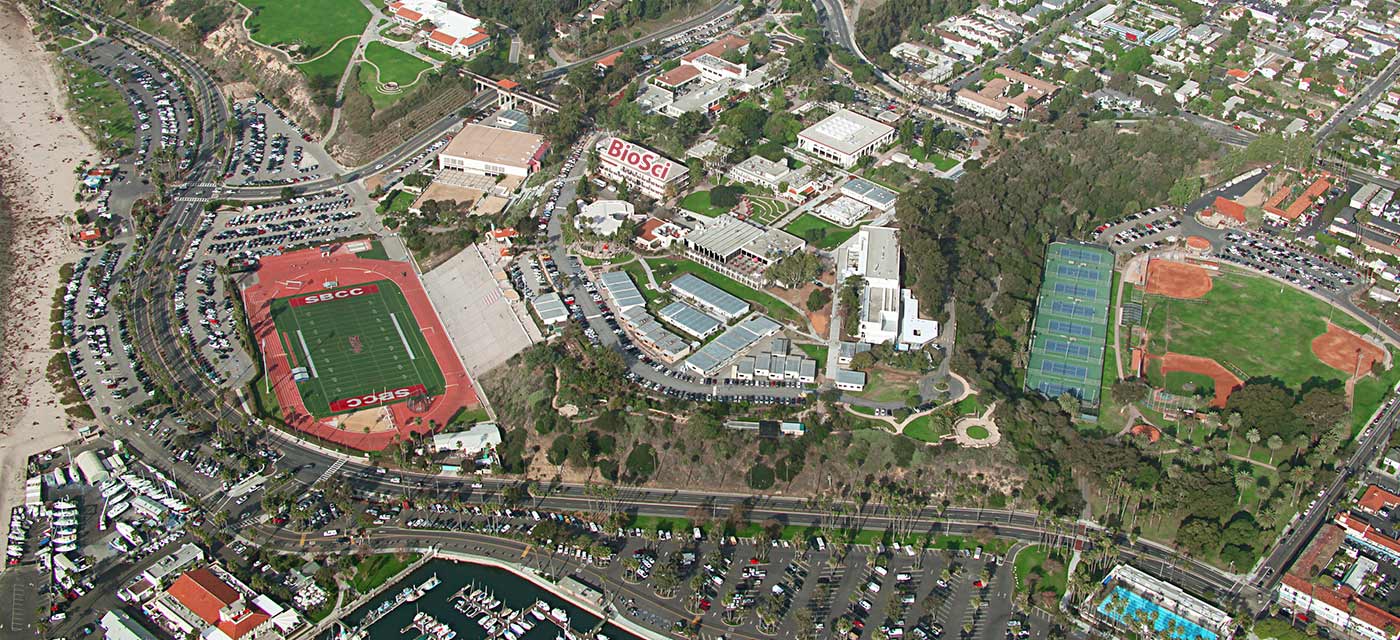 Employment and Internships
Positions in the department and on campus, employers within the community, and summer internships.
On Campus Employment
A. In the Department
In spring 2023, the department is likely to need a few reliable and hard working individuals to work with the lab techs as student lab assistants. Come by the Biology office, EBS 212, sometime in November to learn more about being a student lab assistant. In addition, individual instructors hire readers and tutors for their classes. Ask your instructors about these opportunities.
2. Tutors
In Fall 2022, as more classes return to campus, there will be more tutoring held on campus and less by Zoom. Zoom tutoring will continue for fully online classes. If you want to work as a Zoom tutor, it is important that you have the necessary resources - access to a web cam, a laptop and a reliable internet connection. If you're interested in working as a tutor for a class that you excelled in, contact your instructor. If you're chosen as a tutor, please complete your hiring paperwork promptly so you can start helping students in the first weeks of the semester. You can complete your hiring paperwork over the summer for work in the fall semester and at the end of fall semester to tutor in the spring.
Tutor Hiring Information.
B. On Campus
It is not too early to look for a job for next semester. The Campus Bookstore and the Cafeteria both hire students. Ask about these openings in the Bookstore. Some departments post job openings on SBCC's Job Connection. Local employers will also post listings with the Job Connection. Access this service by logging into Pipeline. Under the "Student" tab, choose "Student Resources". In the "Student Resources" section on the bottom right of the web page, select "Jobs & Internships (Job Connection)".
Employers within the community
The three goals of the Santa Barbara Botanic Garden are:
I. Plants: Study, protect, and restore California's native plants and habitats to support a healthy environment.
II. People: Create a diverse community of people who actively support California's native plants and habitats.
III. Place: Provide outstanding stewardship of the Garden's land, collections, historic features, and infrastructure; cultivating a special place for everyone.
The Garden offers a variety of ways to volunteer and sometimes offers internships and apprenticeships. Current job opportunities

"The Santa Barbara Museum of Natural History seeks individuals who want to make a difference in the natural world and our community. People who want to work together to further our goals of scientific research, education, collaboration with each other, the community, and other partnering organizations. If you are looking for a place that values these qualities then you have come to right place! Science and nature bring us together, collaboration and inclusion makes us stronger. We are an Equal Opportunity Employer and are committed to ensure all applicants and employees receive equal and fair consideration and treatment."
Current job opportunities

"The Santa Barbara Zoo is dedicated to the preservation, conservation, and enhancement of the natural world and its living treasures through education, research, and recreation. Main job classifications include guest services entry level, animal care, skilled worker, educational, and general business positions. Most positions require some related experience and/or an educational background in a related field. If offered employment at the Zoo, you must be able to present proof of citizenship or legal right to work in the United States. The busiest recruitment period occurs a month before the spring and summer school breaks; most positions available at this time are seasonal, entry-level positions and seasonal Zoo Camp positions."
Current job listings

The Parks and Recreation department hires camp counselors for its summer programs and hires drivers for its youth buses all year. The City also hires Downtown Ambassadors and Parking Lot Attendants. Job opportunities are linked from this page. They also offer volunteer opportunities.

"Grounded in world-class science and technology– and rooted in communities–the U.S. Department of Agriculture (USDA), Forest Service connects people to nature and to each other. As a Federal agency in service to the American people, the Forest Service cares for shared natural resources in ways that promote lasting economic, ecological, and social vitality. In doing this, the agency supports nature in sustaining life."
Job Opportunities with the USFS
Local Non Profits
Summer Internships
Search for an internship the same way as you would search for any job - tap into your network, use personal referrals and target companies that interest you. Use job boards to search for internships as well as the websites that specialize in internships. A Google search for "find a summer internship" will bring up many options. One example is the Clegg website which offers information on the internship process and a guide to finding a summer internship. This Forbes article (from 2015) lists their 10 best websites for finding internships.
The National Science Foundation (NSF) funds a large number of research opportunities for undergraduate students through its REU Sites program. An REU Site consists of a group of ten or so undergraduates who work in the research programs of the host institution. Each student is associated with a specific research project and works closely with the faculty and other researchers. Students are granted stipends and, in many cases, assistance with housing and travel. Undergraduate students supported with NSF funds must be citizens or permanent residents of the United States or its possessions. An REU Site may be at either a US or foreign location.

By using the web page, Search for an REU Site, to examine opportunities in the subject areas supported by various NSF units. You can also search by keywords to identify sites in particular research areas or with certain features, such as a particular location. Students must contact the individual sites for information and application materials. NSF does not have application materials and does not select student participants. A contact person and contact information is listed for each site.

Most REU application deadlines are in February. In many instances community college students are welcome to apply. If it does not say so specifically in the REU description, email the contact person and ask.

Students will participate in an 8-week immersive experience at UC Santa Barbara. Fellows will join a lab and work on an on-going research project. Stipends up to $5k will cover lodging and subsistence. Each partnering campus will organize and support an annual cohort of highly motivated students by engaging them in data science education and outreach activities outside of their normally required coursework. Fellows receive a stipend, paid directly from the NSF HDR grant. We are targeting current sophomores and juniors and aim for a diverse and inclusive cohort. Applicants must be U.S. Citizens or permanent residents. We are committed to promoting diversity in all areas of data science. Women, underrepresented minorities, and individuals from economically and socially disadvantaged backgrounds are especially encouraged to apply.

Many internships and seasonal jobs are filled at the park level so contact the park that you are interested in working at. Also look at the usajobs.gov website. Volunteer positions in National Parks are listed on the volunteer.gov website and advertised at the park level. Internships are listed on this website. Scroll down for the list.