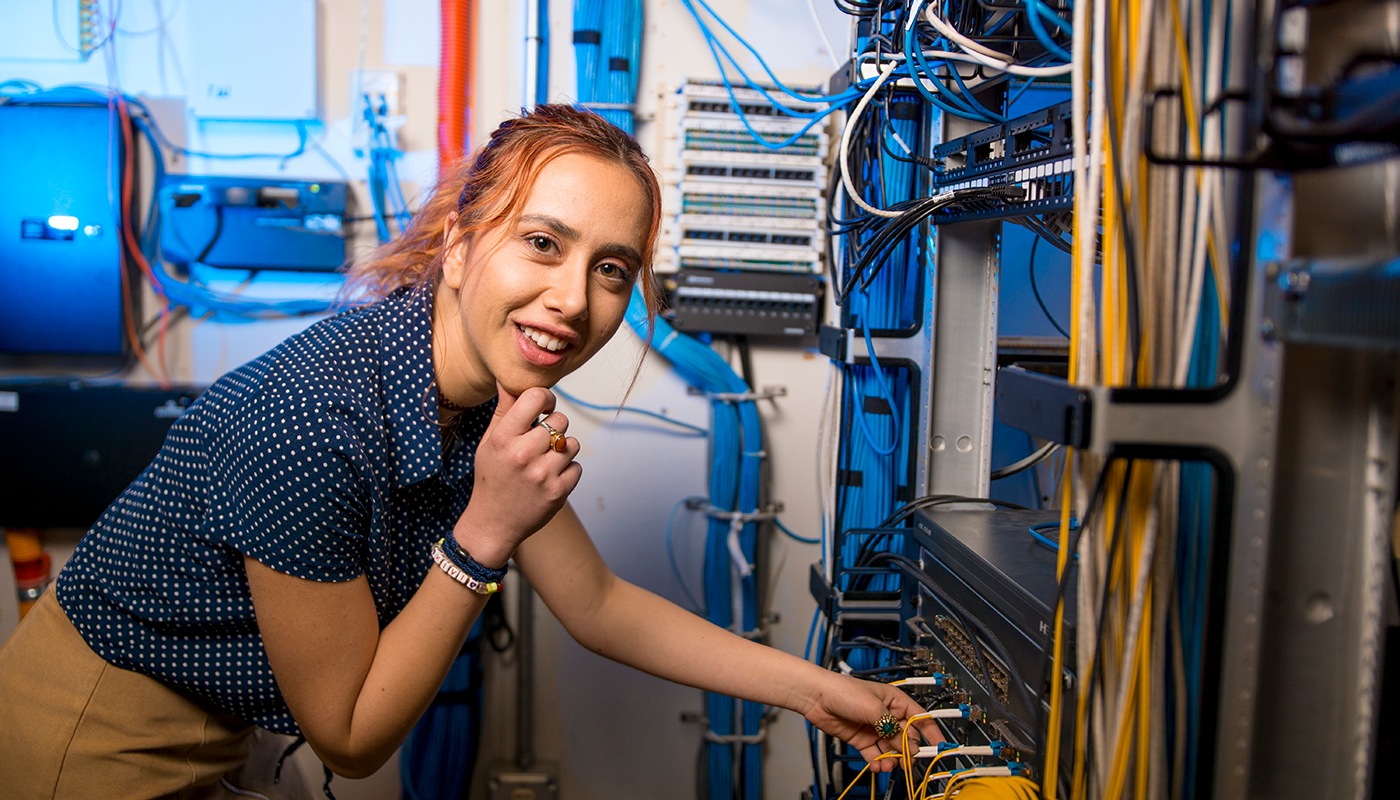 Computer Information Systems
About Our Program
Computer Information Systems (CIS) provides students with a broad background in the application of computers to the emerging needs of business and industry in the highly-employable field of information technology.
CIS programs of study prepare students for entry-level positions in computer programming, systems analysis, database programming, help desk, computer operations and network management, information systems management, and sales and technical information positions, as well as workforce training for professionals already in the field. Students can also transfer to a variety of four-year accredited colleges and universities, both within and outside of California, in Computer Information Systems or Management Information Systems.
The Department offers degrees and certificates as well as entry-level and advanced Skills Competency Awards.
The Department participates in a variety of industry partnerships, including the Microsoft Imagine Academy, VMware Academy, Citrix Academy, Oracle Academy, AWS Academy, and is a CompTIA Academy Partner. It offers certification preparation classes on behalf of these vendors.
To accommodate your schedule as a full-time or part-time student, we offer courses in a variety of formats, including weekday, evening, and Saturday classes, as well as fully-online classes. The Department offers credit and non-credit classes.
The Department also provides introductory courses (electives) for students in programs campus-wide.
Degrees and Certificates

The CIS Department offers both degrees and certificates, as well as shorter, focused, Skills Competency Awards. The A.S. Degree, with a strong emphasis on both information technology and business systems, is designed for students who would like to transfer for a four-year college or institution. The A.S. Degree: Emphasis in System Administration is designed for students who would like to obtain a degree in a more career-focused area. The certificates and Skills Competency Awards focus on specific career preparation areas.
Department Offices
Division: Business
Department Chairs: Jon Bek | BC-310 | Phone: 805-730-4216 and
Mo EL-Soussi | Phone: 805-730-4312
Interim Dean: Michael Medel | BC-216 | Phone: 805-730-4001
Administrative Assistant: Grace Twedt | BC-204C | Phone: 805-730-8749
Business Division Academic Counselor: Sara Hartley, smhartely@sbcc.edu
Want to learn more about studying Computer Information Systems at SBCC? Let us know!