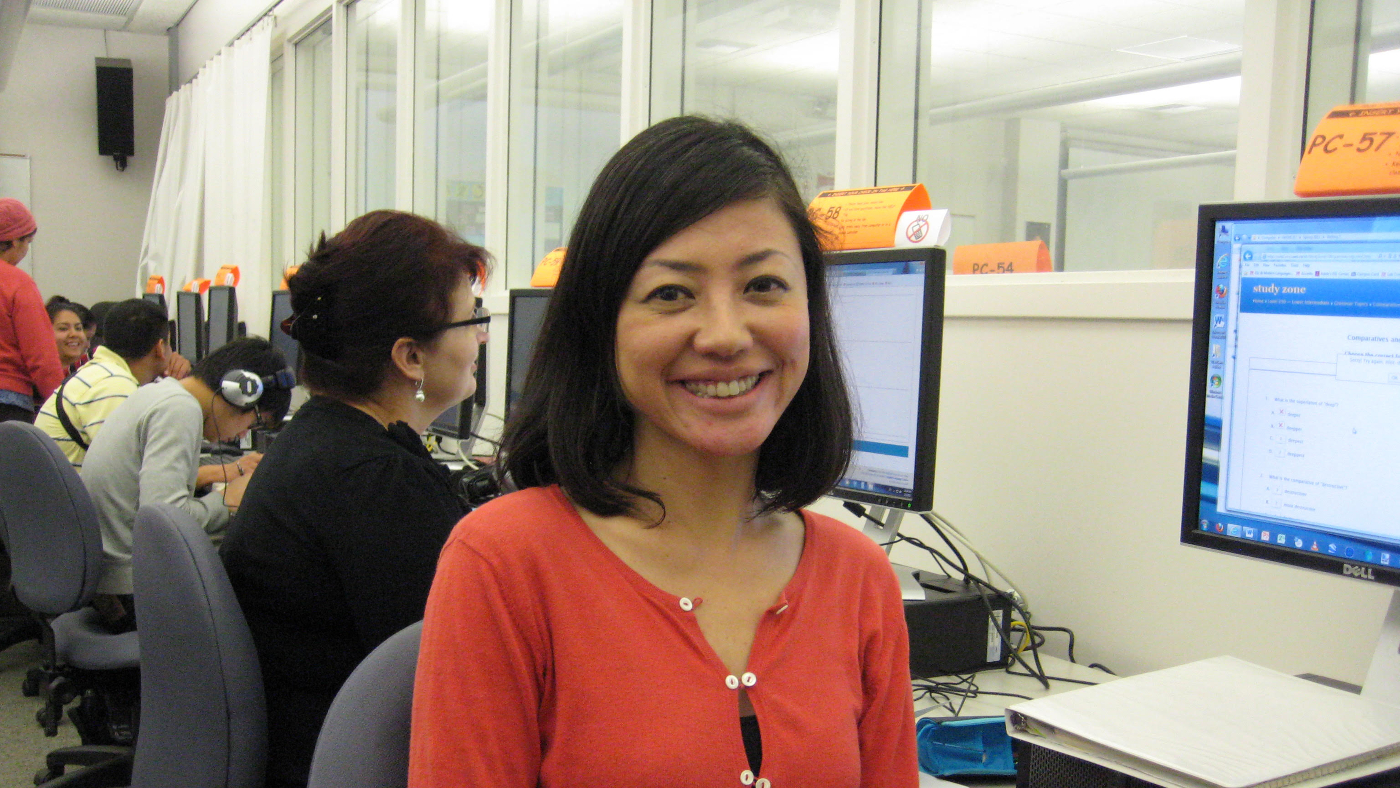 ESL Peer Advisors, Tutors and Computer Lab
ESL Peer Advisors
Peer advisors are students who support ESL students. The ESL Peer Advising for Student Success (PASS) program employs current advanced and former ESL students as peer advisors. These special students understand the challenges of navigating a college system and succeeding in classes. They share their knowledge and experience with ESL students. The PASS office is located in the ESL building.
ESL Tutoring
We have fabulous tutors for ESL students. Most ESL classes have a tutor as a special part of the class community. Students can ask questions and get help from their class tutors on most days that their class meets. In addition, students can make appointments for one-on-one help from tutors. ESL also has a tutoring center. The tutoring center is a place where students can drop in to ask questions, study and complete homework assignments. Tutors are native speakers of English as well as former ESL students.
ESL/SoML Computer Lab
The ESL/SoML Computer Lab is located in H328, which is in the Humanities building where most ESL classes are held. With about 80 computers and thin clients, the lab is available for use Monday through Thursday day and night. ESL students can use the lab to complete homework. Teachers also take advantage of the computer lab with their classes so that they can help students with writing papers, doing projects and presentations and other classwork.