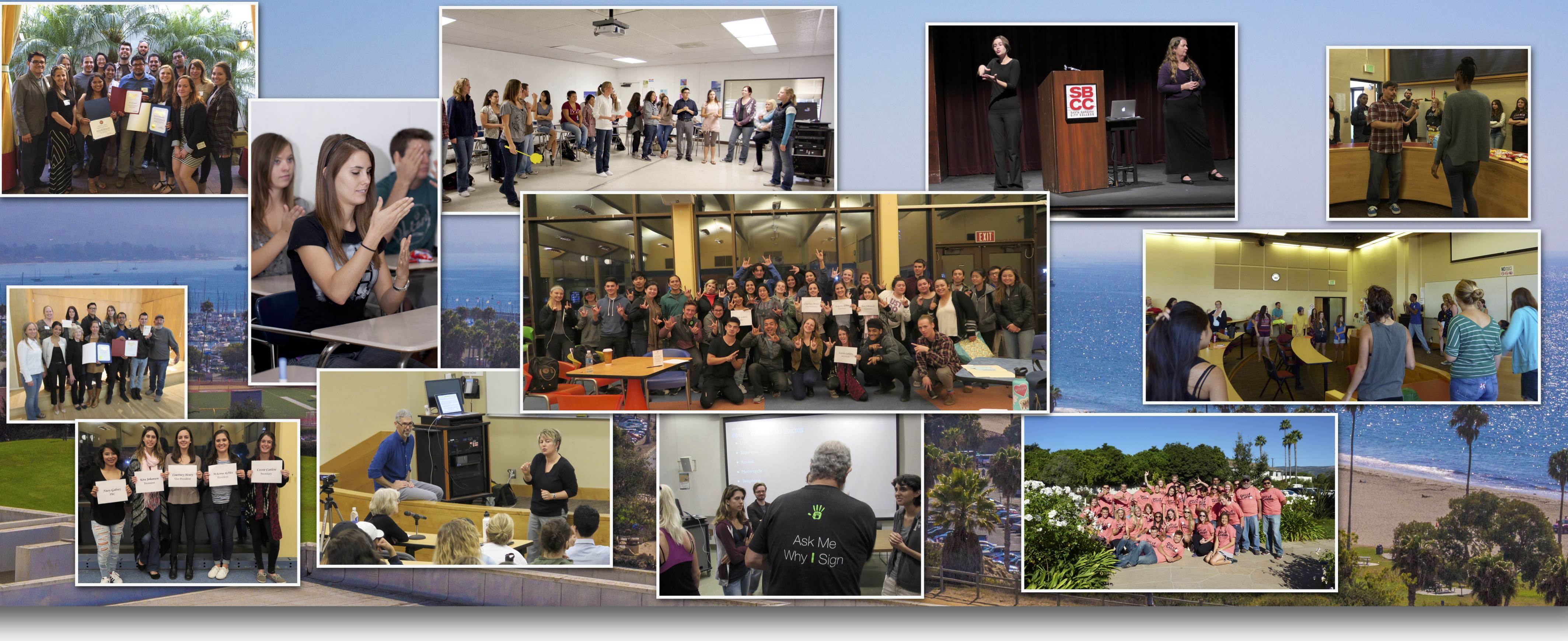 American Sign Language
---
| | |
| --- | --- |
| Fall - ASL Hybrid Courses | |
| Fall - ASL Online Courses | |
Online ASL Testimonials
"The course content is really organized and helpful."
"I loved the feedback and the overall experience of learning ASL!"
"As always I enjoyed the lecture material a lot, it was very easy to follow and I love the lecture quiz format. It was great to review the material and be quizzed on it immediately after and be able to access those for practice throughout the course. I also liked that we got a chance to tell a story and use role shift, it was challenging but a great lecture. I also love the Deaf culture lessons, every lecture on them this semester opened my eyes up more to another part of the culture and deepens my want to continue learning ASL, and should be something that is taught in a schools curriculum."
"Everything complemented well with each other and made learning the material easy and not as stressful if it were another way. I also really liked how the class was structured so we could have three days to relax and prep for the following week."
"I like how the assignments are set up, with several quizzes over the vocabulary/lessons and then ending it with an expressive assignment."
"I like the encouraging comments scattered throughout the slides and the welcoming vibes of the teachers and their tutors."
-ASL Students
Program Description
American Sign Language, or ASL, is the dominant sign language of Deaf Americans, including Deaf communities in the United States and in some regions of Canada and Mexico. It contains phonology, morphology, semantics, syntax and pragmatics just like spoken languages. It is both a manual and a visual language; the information is encoded with the shape and movement of the hands and other parts of the body and also with facial expressions, including mouth morphemes.

The program offers a wide variety of courses, from beginning to advanced American Sign Language.
Faculty and Offices
Office: WCC-220

Phone: (866) 646-1138

Office: WH-312

Phone: (805) 955-0581 ext. 3575

Office: WH-312

Phone: (805) 955-0581 ext. 3575
We hope you will join us to learn this amazing language! in the meantime, feel free to learn the ASL Alphabet!