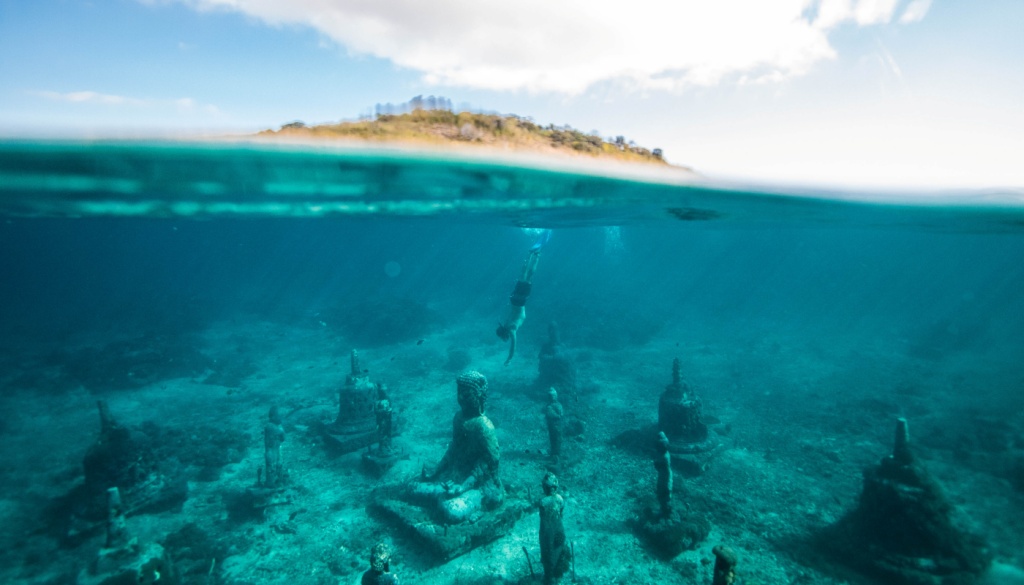 Marine Biology, Oceanography, Sociology, Anthropology in Bali, Indonesia
Spring 2022 Semester Program
Immerse yourself in Bali - an island incredibly rich in culture, tradition and nature, and a people that will welcome you with open hearts. This program will give you hands-on experiential education in Marine biology, Oceanography, Anthropology and Sociology!

You will spend time in both remote, quiet villages as well as in thriving cultural centers, giving you an unparalleled opportunity to explore and experience the vibrant diversity and friendliness that is Bali. Learn about Marine Biology by snorkeling on breathtaking coral reefs just steps from the shore and exploring how reefs and marine organisms differ from the north to the south. Delve into the environmental footprint and challenges and discover innovations of those seeking to improve humanity's relationship to nature.

Truly experience and savor Bali's astoundingly colorful and distinct cultures. You will learn about the culture, religion, art, architecture, sculptures, dance and music, as well as a myriad of social issues both distinct and similar to our own. Bali is a place that once visited, will stay with you forever – the beauty, friendliness, and spirit of the island will deepen your life and your connection to the world.

Depart U.S. late on March 2 or early on March 3, 2022 (depending on flight departure time)

Return to U.S. May 1,, 2022

Co-Director Michelle Paddack, Ph.D:
Professor Michelle Paddack is passionate about the ocean and sharing its beauty with students. Her marine science classes are designed to be experiential so that students can interact directly with what they are learning. She loves teaching students of all majors, helping them to enjoy science and nature while discovering their own paths. Professor Paddack recently returned from Bali, where she led the spring semester program for SBCC.

Many SBCC students have been involved in Michelle's scientific research; specializing in reef ecology and biocultural conservation. She works closely with fishermen and indigenous peoples whose lives rely upon oceans to revive and strengthen traditional cultural practices and knowledge by sharing ecological knowledge and scientific perspectives to support sustainable, thriving, diverse communities. Working across the globe and bringing those experiences back into the classroom provides students with a unique perspective of science in action.

Prior to her scientific career, Michelle was a Principal Dancer with a professional dance company in Washington, D.C. 'Images of Cultural Artistry.' She feels so honored to have achieved her own life dreams and strives to help people discover and realize their own aspirations and see how their own passions can ripple out into supporting a vibrant, connected, healthy world.

You can reach Professor Paddack at:
mjpaddack@pipeline.sbcc.edu

Co-Director Betsy Phillips:
At SBCC Betsy Phillips has been teaching as an adjunct professor of Sociology as well as for the Addictions Department and International Students Department for the past five years, as well as an LCSW/Counselor in the Student Health Department. You can also find her at the UCSB Acacia Counseling Center, and she works as a job skills coordinator for Domestic Violence Solutions. Professor Phillips has worked extensively as an activist and social worker with a large variety of populations and cultures, teaching coursework in Multicultural Counseling, Marriage family and Intimacy, Introduction to Social Work with a focus on International Social work. She is fascinated by the interplay of culture and social change theories, and is particularly interested in environmental social work. She has a BA in Latin American Studies and a minor in Biology from Carleton College and a masters in Social Work from the University of Utah. She has a second degree in Dance, and has additionally been teaching Yoga, Pilates, Barre, and Dance classes for the past twenty years.

You can reach Professor Phillips at:
epphillips@pipeline.sbcc.edu
(805)350-8888

The program will have many cultural and academic events, which will be mandatory. Below is a list of program highlights included in the program (subject to change):

- Round-trip fast-boat transportation to Lembongan Island
- Half-day Lembongan Island snorkel excursion
- Half-day Lembongan Island snorkel with Nusa Penida tour (weather dependent)
- Three half-day Menjangan Island snorkel excursions
- Two snorkel boat excursions in Candidasa
- Snorkel excursions at Jemeluk Beach and Tulamben
- Coral Triangle Center presentation and donation, subject to availability
- BioRock lecture and donation, subject to availability
- Marine Megafauna Foundation (MMF) lecture and donation, subject to availability
- Reef Seen turtle project lecture and donation, subject to availability
- Eco Bali sustainability lecture
- Balinese cooking class
- Kecak dance performance
- Legong dance performance with gamelan orchestra
- Wayang kulit shadow puppet performance
- Balinese dance workshop
- Stone carving workshop
- Gamelan orchestra demonstration/workshop
- Visit to art museum in Ubud

Entry to cultural sites including:

Elephant Cave
Gunung Kawi
Tirta Empul
Jatiluwih rice terraces
Bali Barat National Park
Munduk Waterfall
Brahmavihara-Arama Buddhist monastery
Pulaki temple
Pura Ulun Danau Bratan water palace
Traditional salt maker in Kusamba
Tirtagangga water palace
Goa Lawah (Bat Cave)
Pura Lempuyang (Gates of Heaven)

You do not have to be currently enrolled at SBCC to apply for the program. However, you must meet the following requirements:

Must be in good academic standing to participate in the program
Must be at least 18 years old on the day of departure
Must have successfully completed at least 12 college level units
Must have a minimum grade point average of 2.5
There is no major or language requirement for this program



If accepted into the program, the minimum 20 student requirement is met and the programm is officially a go:
- Must enroll at SBCC for the spring 2022 semester in order to participate in the program
- Must purchase international health insurance
- Trip cancelation insurance is strongly encouraged

Acceptance and participation in the program is not guaranteed until you have completed the interview with the program director and all required documents are received by the Study Abroad office.

BIOL 125 Marine Biology (4 Units)
Study of marine plants and animals, with emphasis on local organisms and their ecological adaptations. Laboratory includes visits to local coastal and marine ecosystems. SBCC General Education: SBCCGE Area A. Transfer Information: CSUGE Area B2, CSUGE Area B3, IGETC Area 5B, IGETC Area 5C, CSU Transferable, UC Transferable. UC Transfer Limit: BIOL 125 and 126 combined: maximum credit, one course.
Note: Course may be replaced with Biol 124 (Biological Oceanography) if BIO 125 has already been taken

ERTH 151 Introductory Physical Oceanography (3 Units)
Designed for students desiring a broadly-based analysis of the physical aspects of the oceans. Study of the origin of the continents and oceans, marine geology, chemistry of seawater, currents, waves, tides and the ocean environment. Required of Marine Science majors. SBCC General Education: SBCCGE Area A Lecture. Transfer Information: CSUGE Area B1, IGETC Area 5A, CSU Transferable, UC Transferable.UC Transfer Limit: ERTH 151 and BIOL 124 combined: maximum credit, one course.

SOC 118 Media, Culture and Society (3 Units)
Skills Advisories: Eligibility for ENG 110 or ENG 110H.
Critical examination of the media and culture from a sociological perspective. Focuses on how the media is shaped and influenced by society, culture and the individual. Covers a variety of topics, including the role of media in ideology and identity; economics and politics; race, class and gender; social change, technology, and globalization.
SBCC General Education: SBCCGE Area B. Transfer Information: CSUGE Area D0, CSUGE Area D7, IGETC Area 4G, CSU Transferable, UC Transferable.

ANTH 113 Witchcraft, Magic, Science And Religion (3 Units)
Skills Advisories: Eligibility for ENG 110 or ENG 110H.
Introductory course designed to examine belief systems of a wide variety of cultures around the world. SBCC General Education: SBCCGE Area B, SBCCGE Area E5. Transfer Information: CSUGE Area D1, IGETC Area 4A, CSU Transferable, UC Transferable.

Please note: The program will include on-campus and/or remote instruction in January-February 2022 with the exact dates to be determined by SBCC

$4,995

* based on 20 or more students
** does not include flight, tuition, books
*** includes $450 application fee

Program activities are subject to change based on weather and other safety conditions

Program Fee Includes:
- STEP (Smart Traveller Enrollment Program) Enrollment
- International student ID cards
- All required fieldtrips and excursions (see 'Program Highlights")
- 58 nights accommodations with air conditioning and swimming pools in double/triple occupancy rooms (see more under "Housing")
- Daily breakfast and 9 additional meals
- Group airport transfers from Ngurah Rai International Airport (DPS) to and from Sanur.
- Group transportation in Bali per the program itinerary
- Pre-departure orientations by SBCC
- All included program activities are subject to change based on weather and safety conditions

Program Fee Does Not Include:
- Round-trip airfare (an optional group flight is available through Latitudes Abroad) see "Travel"
- Passport or visa fees (Indonesian visa and visa renewal estimated at $100)
- Meals other than those listed
- SBCC tuition, fees, books (non-residents are required to pay out-of-state or out-of-country fees)
- Personal expenses
- Required medicical traval insurance
- Additional fieldtrips and excursions to those listed
- Commercial trip cancellation or personal property Insurance
- Any charges relating to damages, losses or expenses incurred at the housing accommodations
- Any required immunizations/ vaccines or Covid-19 testing
- Snorkel gear
- Lunches and dinners not listed on the itinerary or any beverages
- Laundry, excess luggage or overweight luggage fees
- Transportation to and from LAX
- Any items not listed as 'included' in the program itinerary

$450 application fee due with application by September 1, 2021

$4,545 final program payment due November 5, 2021(Final payment to be made directly to Latitudes Abroad LLC.)

OPTIONAL:
Latitudes Group Flight cost and payment deadline tbd and to be paid directly to Latitudes Abroad LLC.

Non-refundable group airfare deposit of $200 due September 17, 2021
Group airfare balance of (estimated) $1,000 due (if applicable) by November 5, 2021

All payments, including any supplements, will be invoiced by Latitudes to each participant at least 2 weeks prior to the payment deadline.

Airfare is not included in the program price.


Latitudes Abroad, LLC will help students coordinate a group flight option once the program has met its 20 student minimum, or by September, 2021.

The group flight would be round-trip fare LAX-DPS-LAX estimated at $1,200 with the exact dates to be determined. The group flight must have a minimum of 10 participants. Space on the group flight cannot be guaranteed after flight payment deadline of September 17, 2021.

You may make your own travel arrangements if you do not wish to travel with the group. You are strongly encouraged to purchase Trip Cancellation insurance.

Group flight participants should plan to check in at LAX late on March 2, 2022.

Most flights would depart approximately 1am on March 3, 2022, arriving into Bali (airport code DPS) on the afternoon of March 4, 2022.

The return flight should be scheduled for May 1, 2022, arriving at LAX that same evening.

58 nights in 3-star accommodations with air conditioning and swimming pools, based on twin, double and triple occupancy in Pemuteran, Candidasa, Ubud, Lembongan Island, Sanur, and Amed.

Application Deadline September 1, 2021


Click here to go to the ONLINE APPLICATION

Download and complete required documents BEFORE starting your online application:
- Student Conduct Release Form
- Recommendation Form 1
- Recommendation Form 2

Please make sure you read all the instructions on how to apply before starting your application as you will not be able to save and continue the form. You will need to complete your required documents prior to starting the application.

After review of your application, the program director, Professor Paddack and Professor Philllips will schedule your interview. As long as SBCC staff is working remotely or if you live outside of the Santa Barbara area, interviews will be held by phone, Zoom or Skype.

Once you have officially been accepted to the program, the application with your credit card authozation will be forwarded to Latitudes Abroad and your non-refundable application fee will be charged. Please review the cancelation policy below and inquire directly with Latitudes Abroad.

Subsequent payments must be made directly to Latitudes Abroad. Failure to make any payment when due will automatically cancel you from the program one week after the payment due date. All payments are effective the day they are received by Latitudes Abroad.

For questions about the application or the application process please contact the Study abroad office.


Cancellation/ Withdrawal from the program must be made in writing to SBCC and Latitudes and is effective the date of the receipt. The following cancellation fees apply:

Withdraw prior to September 17, 2021 = Cancellation Fee $200
Withdraw September 17 - November 4, 2021 = Cancellation Fee $450
Withdraw November 5 - December 16, 2021 = $1500
Withdraw December 17 - departure of after = No Refund

The above referenced cancellation fees are in addition to any cancellation fees for the group airfare (if applicable).

In the event of the U.S. State Department issuing a Level 3 travel warning that advises U.S. Citizens not to travel to Bali, Indonesia, Latitudes Abroad, LLC agrees to the following:

Prior to December 1, 2021, cancel the program and refund all fees paid to Latitudes Abroad, LLC.
From December 1, 2021 to departure, upon consultation and agreement with SBCC, cancel the program and refund all fees paid to Latitudes Abroad, LLC minus any non-recoverable costs.
If the program has already departed, assemble the students and faculty in a safe location and upon consultation and agreement with SBCC, suspend the program and coordinate arrangements to fly the students and faculty back to the USA. In this case, students will receive a pro-rated refund of all fees paid to Latitudes Abroad, LLC for the proportion of the program not completed minus any non-recoverable costs, including any costs incurred in coordinating the flights back to the USA.

Service Provider:

SBCC teams with service provider Latitudes Abroad LLC and Darren Leaver for the Bali Spring 2022 program.

Latitudes Abroad LLC
C/O Darren Leaver
Glendale, CA

Program Orientation: A mandatory pre-departure meeting will be conducted at SBCC or online in January or February 2022, introducing the academic course work, addressing general aspects of study abroad and cross-cultural learning and providing practical information regarding preparation and travel. Please check with the Study Abroad Office for the exact date before you make your travel arrangements.

Program Provider:
Santa Barbara City College
Study Abroad Office
Nicole Walther
International Education Center, Room 1
721 Cliff Drive
Santa Barbara, CA 93109
Phone: (805) 730-4294
nwalther@pipeline.sbcc.edu

You should make sure that you are aware of any airline cancellation penalties and check with the airlines about their refund policies in case a travel advisory is implemented. In case of a Travel advisory for Bali that is Level 3 or 4, the program would be canceled and we would inform participants of that immediately.
Any information on this site is intended for informational purposes only and should not be considered as contractual. Information is subject to change without prior notice.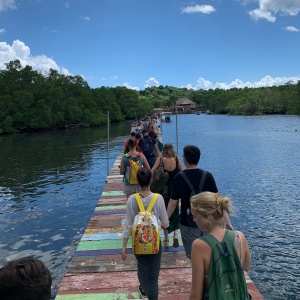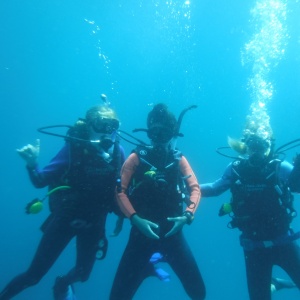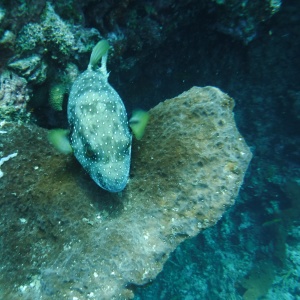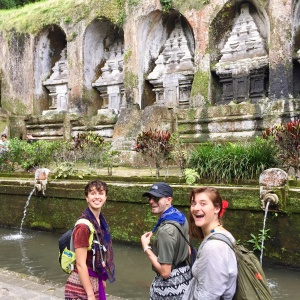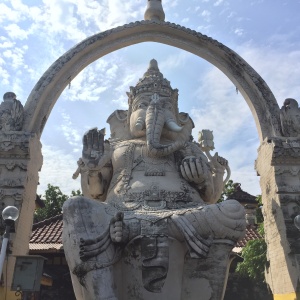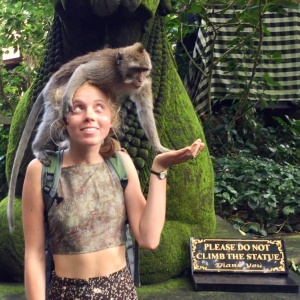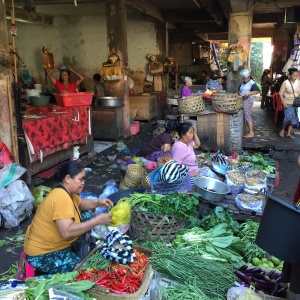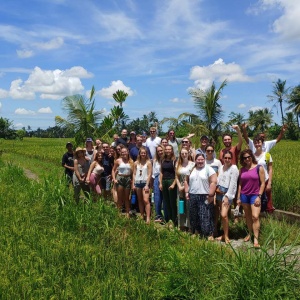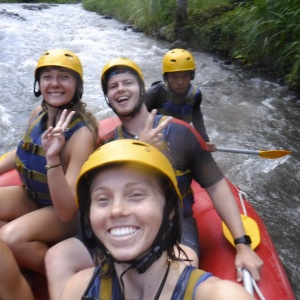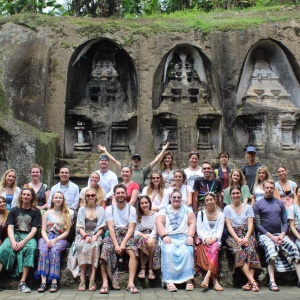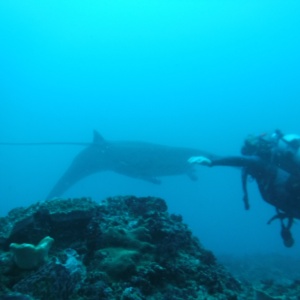 In addition to the pictures, check out Natalie Blackwelders blog from her time abroad in Bali!