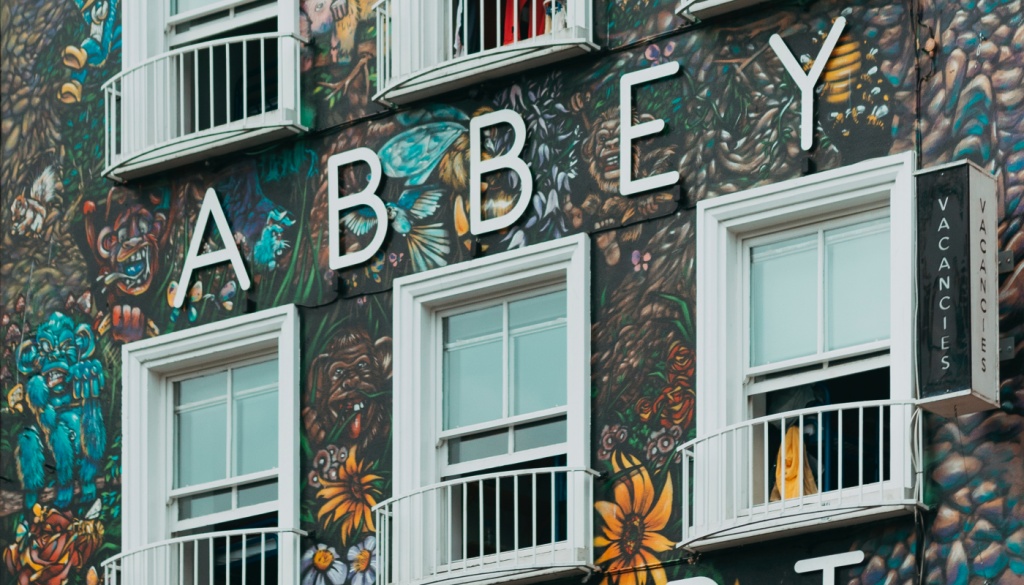 International Business and Marketing in Dublin, Ireland
Summer Short Program 2021
The International Business and Marketing Summer program in Dublin, Ireland was developed to offer conceptual lessons and practical on-the-job experiences through networking in one of the top technological and industrial cities in the E.U.

You will learn the universal concepts and principles of international business and marketing. Travel to historical and current economic profitable organizations and conduct site visits to businesses in and around Dublin with the option of job shadowing with international Irish business professionals for interested students. Through first-person experiences and travel throughout their nation, you will gain an appreciation of the historical, cultural, and linguistic diversity of the Emerald Isle and learn to adapt and engage with the Irish people and society. This program will offer a valuable experience for students to achieve an understanding of effective communication in a global society.

Professor Julie Ann Brown, Program Director for SBCC's Summer International Marketing and Business Study Abroad Program, is a full-time professor of Business and Marketing. She holds both an MBA and an MPPA. She has taught for thirty years and is a global entrepreneur. She teaches Marketing, International Business and Personal Development. She travels to Europe three to four times a year to conduct research on E-global issues and looks forward to sharing her knowledge and enthusiasm through theory and experiential learning offered through this study abroad program. Professor Brown directed the Marketing Study Abroad Program to London, Paris, Munich and Vienna over the past 15 years.

Contact: Per call or txt at (805) 905-9019 or brownjul@sbcc.edu

Learn more about professor Brown on her LinkedIn page.

To acquaint program participants with the cultural aspects of life in Dublin, Ireland, a series of mandatory as well as optional free or inexpensive activities are planned, which varies but often includes lectures on local customs and contemporary issues, sports events, walking tours, and sight visits. The below tentative excursions are included in the program (subject to change):

- A tour of Trinity College, Dublin campus with entrance to the Book of Kells and the Old Library
- A full-day excursion from Dublin to Causey Farm for a half-day "Irish for a Day" experience including various cultural activities such as: Irish soda bread making, bog jumping, turf cutting, Ceili dancing, a sheepdog demonstration, Bodhran playing and more. Scones with jam and cream and tea or coffee as well as a meal of the homemade soda bread with vegetable soup is included.
- Visit to Trim Castle en-route to Causey Farm
- A full-day excursion by private coach to Blarney Castle
- A guest speaker on Irish Business
- A tour focusing on Dublin's "Silicon Dock's"
- A tour of the Accenture's The Dock Innovation Centre
- Entrance to the Guinness Storehouse for a self-guided visit, covering the social history of Dublin and marketing and business
- Two visits to businesses in or around Dublin for talks/workshops focusing on Irish Business, particular industries, marketing, economic and trade conditions, including Brexit, and recent consumer trends. such as B&A Market Research company, Teeling Whiskey Distillery, National Irish Stud, General Paints, Bord Bia or EPIC Irish Emigration Museum (business visits are subject to change without prior notice)
- Job shadowing opportunities for interested students in Dublin

You do not have to be currently enrolled at SBCC to apply for the program. However, you must meet the following requirements to participate in the program:

Must be in good academic standing

Must be at least 18 years old on the day of departure

Must successfully complete the application process

After acceptance to the program and official program go announcement:
- Must enroll at SBCC for the summer 2022 semester in order to participate in the program
- Must show proof of international health insurance
- We strongly encourage you to purchase Trip Cancellation and Interruption insurance (for any reason policy)
- Please note that a Covid-19 vaccination mandate is in place to participate in this program

There is no major or language requirement for this program.

Acceptance and participation in the program is not guaranteed until you have completed the interview with the program director and all required documents are received by the Study Abroad office.

The courses that are offered as part of the program are usually transferable to the University of California and California State University. Check with your academic advisor for possible exceptions. You must enroll in a minimum of 6 units throughout the whole program.

Classes offered on this program are:

International Business - IBUS 102: Basic management principles to the international arena. The environment of international business, including politics, culture and economics, are emphasized. The structure of multinational companies, international trade and international finance also receive attention. Topics include global strategic planning, global organization, global production, marketing, human resources strategies, political risk and negotiation, and international financial management. Skills Advisories: Eligibility for ENG 110 or ENG 110H. Transfer Information: CSU Transferable, UC Transferable. UC Transfer Limit: IBUS 102 and BUS 101 combined: maximum credit, one course.

International Marketing - MKT 209: Theory and practice of marketing on an international scale. Presents information on the global nature of the marketing process and its impact on the effectiveness of firms entering a different market. Special emphasis is placed on economic and business systems throughout the world. Provides information about the Pacific Rim and EC markets and their development. Course Advisories: MKT 101. Skills Advisories: Eligibility for ENG 110 or ENG 110H. Transfer Information: CSU Transferable

$3,845
* based on 20-24 students
**includes $450 application fee
**please see below for list of what is not included in the program cost

Program Fee Includes:

- 24/7 AIFS emergency service
- Enrollment in CISI Insurance plan (as outlined in the AIFS insurance brochure)
- Required fieldtrips and excursions (see 'Program Highlights")
- Single room in a shared apartment at Trinity College Dublin (see more under "Housing")
- A welcome meal
- Travel Passes (LeapCard for use on all public transportation within Dublin) with 30 Euros of pre-loaded funds
- In-country orientation
- Local area walking tour of Dublin
- 24-hour on call service in Dublin
- Free Wi-fi in the housing and classrooms
- Access to computer lab on campus at Trinity College
- Business visits, job shadowing, and talks/workshops

Program Fee Does Not Include:


- Round-trip airfare (an optional group flight is available through AIFS at an estimated $tbd) see "Travel"
- Passport or visa fees if applicable
- Meals other than those listed
- Books, and enrollment fees (non-resident tuition fees apply for non-California residents) and any other fees not specifically listed as included.
- Personal expenses
- Additional field trips and excursions to those listed
- Print cards for computer lab
- Optional Trip Interruption or Cancellation Insurance
- Anything not specifically listed as included

$450 application fee due with application by March 28, 2022

$3,395 final program payment due May 6, 2022

All payments to be made directly to AIFS.

OPTIONAL:
AIFS group flight cost (estimated total of $tbd to be paid directly to AIFS by April 7, 2022. A minimum of 10 students is needed for the group flight to materialize.

Round-Trip airfare is not included in the program price.

Apply for this program by March 16, 2022 if you want to participate in the group flight.

An optional group flight will be offered on a space-available basis through AIFS. The group flight has a minimum requirement of 10 students in order to materialize. If 10 students are not registered for the group flight by Wednesday, March 23, 2022,, the group flight will be cancelled.

Estimated cost (subject to change): $tbd
* including airport transfers & staff support, estimated taxes, fees & fuel fee
** AIFS will reserve spaces at the above price according to information on the student online enrollment form, which all participants need to enroll in after acceptance to the program
*** Once airline tickets have been issued to students, they can only be changed directly with the issuing agent - agent and airline-imposed penalties apply.

We strongly encourage you to purchase a Trip Cancellation and Interruption (For any reason) policy. You can find options on our Health and Safety Section.

Application Deadline: March 28, 2022

If you are planning on purchasing the optional group flight, you must apply for the program no later than March 16, 2022. A minimum of 10 students is needed for the group flight to materialize.

Click here to go to the ONLINE APPLICATION

Download and complete required documents BEFORE starting your online application:
- Student Conduct Release Form
If you are or have most recently been a SBCC student, please submit this form to complete to Candee Gyll at gyllc@sbcc.edu. Students from other schools must submit this form to the Official at your school that handles student conduct. Please complete and sign the top of the form and identify the program as "Dublin Summer 2022 Program" before you pass it on to get completed by the school official.

Please make sure you read all the instructions on the application page before starting your application as you will not be able to save and continue the form. You will need to complete your required documents prior to starting the application.

After review of your application, program director Dr. Julie Brown will schedule an interview with you. As long as SBCC staff is working remotely or if you live outside of the Santa Barbara area, interviews will be held by phone, Zoom or Skype.

Once you have officially been accepted to the program you will be required to submit the non-refundable $450 program deposit to AIFS. Please review the cancelation policy below and on the AIFS website.

Subsequent payments must be made directly to AIFS. Failure to make any payment when due will automatically cancel you from the program. You may request to be re-instated to the program. If space is still available at the time of your request and the outstanding payment is due immediately. Re-instatement can not be guaranteed.

For questions about the application or the application process please contact the Study abroad office.

We cannot accept cash!

Other deadlines:

Pay the final program fee directly to AIFS by May 6, 2022..

Log into the AIFS registration system within 7 days after receiving the acceptance notice.

Submit the Student Participation Agreement to the Study Abroad office 10 days after receiving the acceptance notice.

Check your e-mail regularly to find any additional deadlines for event RSVP's, legal documents, group flight reservation and more.

Any individual cancellation must be made in writing to the AIFS office and is effective the date of the receipt by AIFS. In addition, student must e-mail the SBCC Study Abroad office at nwalther@pipeline.sbcc.edu.

If the student withdraws on or before Thursday, April 7, 2022, AIFS will refund all fees paid less a $150 processing fee.

If the student withdraws after Thursday, April 2022, but on or before Friday, May 6, 2022, AIFS will refund all fees paid less the $450 deposit and any non-refundable deposits paid by the student or by AIFS on the student's behalf.

If the student withdraws after Friday, May 6, 2022, AIFS will not provide a refund and the full program fee is due.

If the student withdraws once the program has begund there will be no refund.

If the student withdraws once the program has begun, AIFS will provide no refund, unless AIFS suspends the program.

Please note that any student who is academically withdrawn by SBCC after their application has been processed by AIFS is subject to the standard refund policy.

Should AIFS cancel the program prior to departure for reasons within its control, students will receive a full refund. Should AIFS cancel a program after Friday, May 6, 2022, (including once the program has started) for reasons beyond its control including but not limited to Acts of God, government actions (including those restricting travel), pandemics, fire, flood, explosions, earthquake, or other natural forces, war, civil unrest, accident, any strike or labor disturbance, or any other event similar to those enumerated above (a "Force Majeure Event") students will receive no refund except for recoverable costs. **

To secure appropriate facilities payment has to be made in advance for many program components such as housing, transportation, excursions, etc. In the event of cancellation after the program has begun AIFS will endeavor to optain refunds from suppliers and pass any recovered costs on to the student.

**Optional Trip Interruption or Cancellation Insurance

Applicants will have the option of purchasing additional trip cancellation or interruption insurance which allows them to protect their study abroad program. This policy includes options to cancel for any reason (CFAR) and interrupt for any reason (IFAR). Details of the Worldwide Trip Protector Plans with travel insurance underwritten by the United States Fire Insurance Company, rated A (Excellent) by A.M. Best 2019, are available on the Cultural Insurance Services International (CISI) website - www.culturalinsurance.com Students may purchase their plan directly through the CISI website.

IMPORTANT UPDATE REGARDING COVID-19 & REQUIREMENTS (updated 9/10/21)

Given the ever-evolving nature of COVID-19 circumstances and our aim to ensure that all program participants have a unique, unforgettable, immersive, and safe time abroad, AIFS, our service provider, and SBCC require that all program participants (students, faculty leaders, spouses alike) be fully vaccinated prior to their departure to Ireland.

In addition, if you are planning on traveling outside of Ireland, please keep in mind that the majority of European citizens are now fully vaccinated, and local regulations provide the freedom to explore, learn, travel, and partake in the unique cultural experiences we have offered for many years. In most cases, however, these freedoms apply solely to fully-vaccinated individuals (or those who have recently recovered from COVID-19). Non-vaccinated individuals must present a negative test (sometimes a PCR test) for all activities in some countries. In most cases, these official tests are only valid for 24 hours, time consuming, and are at the individual's expense.

Some countries have stricter regulations, declaring that only vaccinated or recovered people can participate in indoor activities (for example, restaurant and museums visits), and a negative test will not be sufficient for entry.

All program participants deserve a transformational academic experience abroad and should be permitted equal access to all elements of their international program.

Non-vaccinated participants would be required to take a test every 24 hours, have a higher risk of being quarantined, and may not be allowed to join activities that are part of the program and comprehensive study abroad experience they paid for.

Service Provider: SBCC teams with service provider AIFS. The American Institute for Foreign Study was founded in 1964 and since then, over 1.6 million students have participated in their educational and cultural exhange programs. AIFS has pioneered Customized Faculty-Led programs providing logistical support, student services, classrooms, housing facilities and cultural activities abroad, plus student medical, fee refund and liability insurance. AIFS was the winner of the GoAbroad.com Top Study Abroad Organization in 2018 and the People's Choice Award in 2016.

You can reach AIFS for any questions regarding housing, travel, insurance and itinerary related questions.
AIFS Abroad
High Ridge Park
Stamford, CT 06905
Phone: (800)727-2437
AIFS Online Portal for Participants: AIFS PORTAL (tbd)

Information meetings are scheduled via Zoom. Please refer to the dates and times and Zoom URL's listed below under "Information Meetings" or contact the Study Abroad office at (805) 730-4294 or nwalther@pipeline.sbcc.edu. Parents and friends are welcome to join.

Follow SBCC Study Abroad on Instagram for meeting announcements, information and photos from past programs and more @studyabroadsbcc

Program Orientation: A mandatory pre-departure meeting will be conducted at SBCC or online in May 2022 introducing the academic course work, addressing general aspects of study abroad and cross-cultural learning and providing practical information regarding preparation and travel. Please check with the Study Abroad Office for the exact date before you make your travel arrangements.

An on-site orientation in Dublin held by AIFS staff on the day after arrival covers practical matters as well as aspects of cross-cultural living and learning, giving program participants the tools they need to make the most of their time in Dublin.

Sponsoring Institution:
Santa Barbara City College
Study Abroad Office
Nicole Walther
International Education Center, Room 1
721 Cliff Drive
Santa Barbara, CA 93109
Phone: (805) 730-4294
nwalther@pipeline.sbcc.edu

Several Information meetings will be held via Zoom and on campus. No RSVP is required, just enter the Zoom Meeting with the link below.

Parents and friends are welcome to join. Check with the program director to confirm the meeting time and date you want to join. Sign up for the "Dublin" email list to get event notifications or reminders and more.
Any information on this site is intended for informational purposes only and should not be considered as contractual. Information is subject to change without prior notice.