Featured Jobs
Live Streamed Recruiting Sessions
---
Advertisements
Click on links to navigate to the job type you want
Click on images to view linked PDFs
Education | Healthcare | Hospitality | Outdoors / Camps / Travel | Retail | Social Services / Government | Technology and Engineering | Varied Job Types
Education
Healthcare
Hospitality
Outdoors / Camps / Travel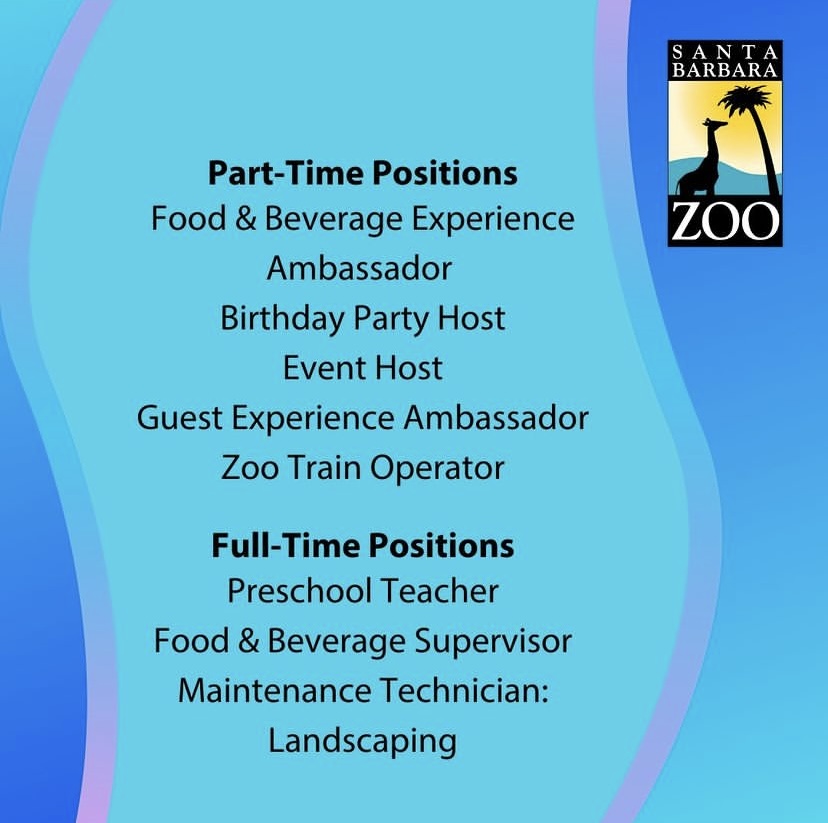 Retail
Social Services / Government
Technology and Engineering
OtherJobs
Ongoing Hiring Throughout the Year
Healthcare and caregiving: Many companies to choose from including, but not limited to, 1 Heart Cares, Arosa, BrightStar Care of Santa Barbara, Comfort Keepers, Cottage Health System, Devereux, Homecare Assistance, Senior Planning Services, The Oak Cottage, Visiting Angels of Santa Barbara,
Hospitality: Many hotels are hiring including the Belmond El Encanto, Mar Monte Hotel, Rosewood Miramar Beach, The Inn at East Beach, Haley Hotel, and Hotel Californian. and the Hilton Santa Barbara.
Retail: Macy's West (La Cumbre Plaza) is hiring for Customer Service, Sales and Support Jobs. Apply now: Search for Santa Barbara as the "Near location" and apply for the desired job.
Pathpoint has PT and FT jobs assisting individuals with disabilities or disadvantages. See their benefits and opportunities for growth.
Santa Barbara County: With the county opening up again, there are entry level and profesional level opportunities: summer jobs, full- and part-time.
Santa Barbara Museum of Natural History Sea Center has volunteer positions available. Check out the Job Connection for details.
The United States Postal Service (USPS) needs postal support employees, mail handler assistants, city carrier assistants, rural carrier associates, assistant rural carriers and maintenance mechanics.

Wilderness Youth Project has multiple job openings on the Job Connection.
As the pandemic continues, Wilderness Youth Project remains deeply committed to serving Santa Barbara youth by providing them with meaningful opportunities to connect with nature.