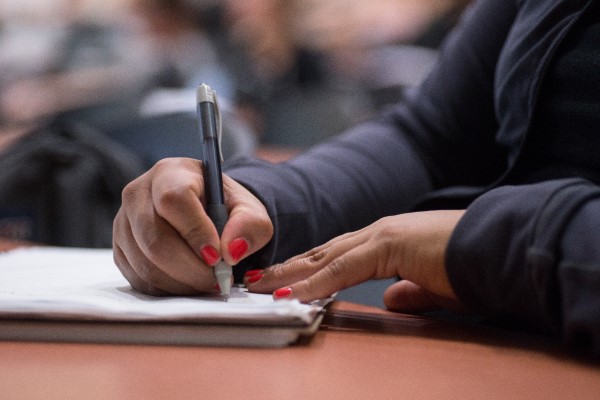 The Writing Center
Welcome! The Santa Barbara City College Writing Center offers free writing support services to all SBCC students in all subject areas. Our goal is to help and empower students to become more confident, self-directed, and informed writers, so they can achieve greater academic and professional success. The Writing Center offers one-on-one tutoring, workshops, and a variety of helpful support materials.

Spring 2023 Writing Center Tutoring
Students may work with a Writing Center tutor in person or online. Tutoring for the Spring 2023 semester begins on Monday, January 30th and ends on Thursday, May 18th. We look forward to supporting you.
Connect With a Writing Center Tutor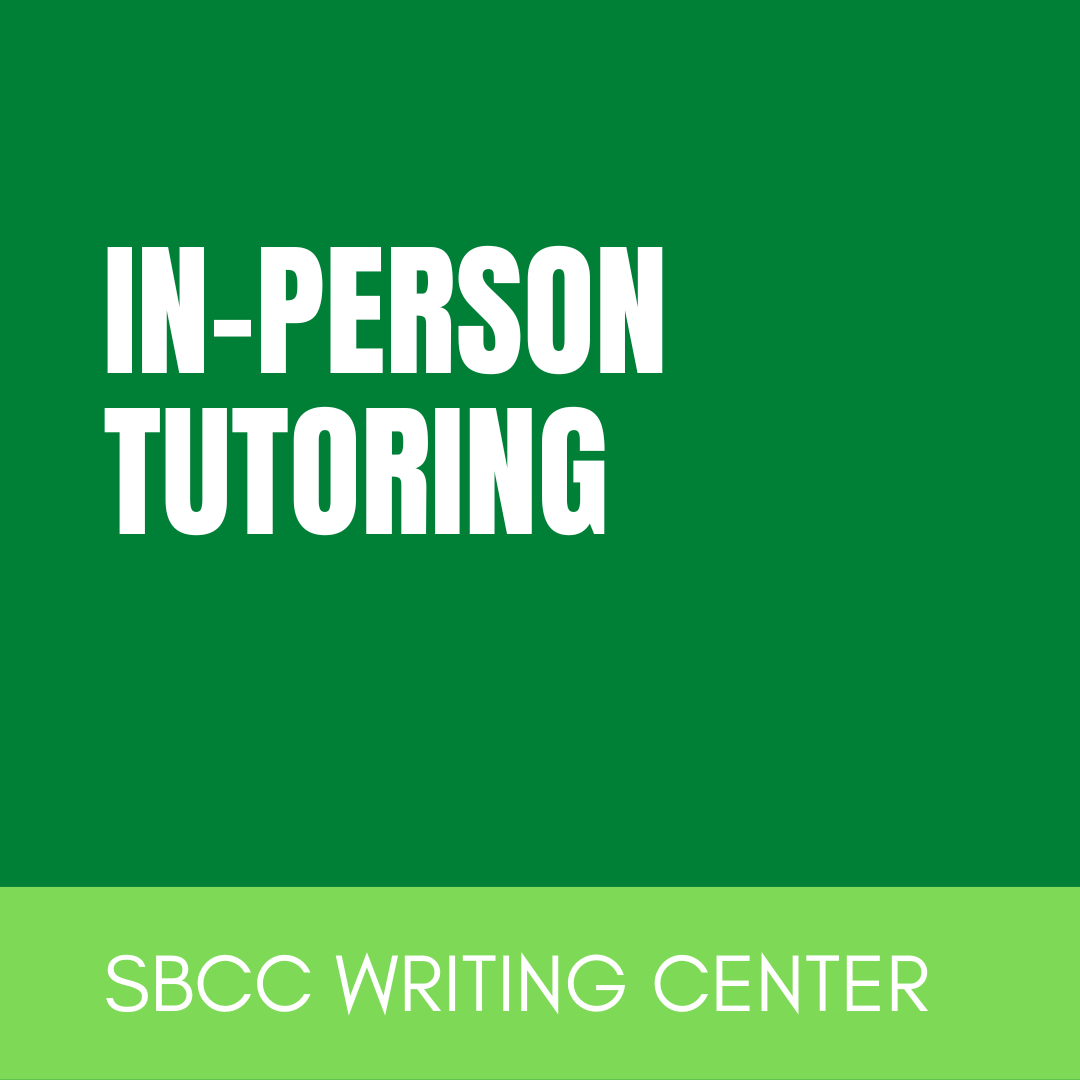 In-Person Tutoring
Connect with an in-person tutor by appointment or drop-in
Available Tuesday, Wednesday, and Thursday: 10 a.m.-4 p.m. at the CLRC

To drop-in, come to the CLRC Writing Center (located on West Campus in the same building as the library)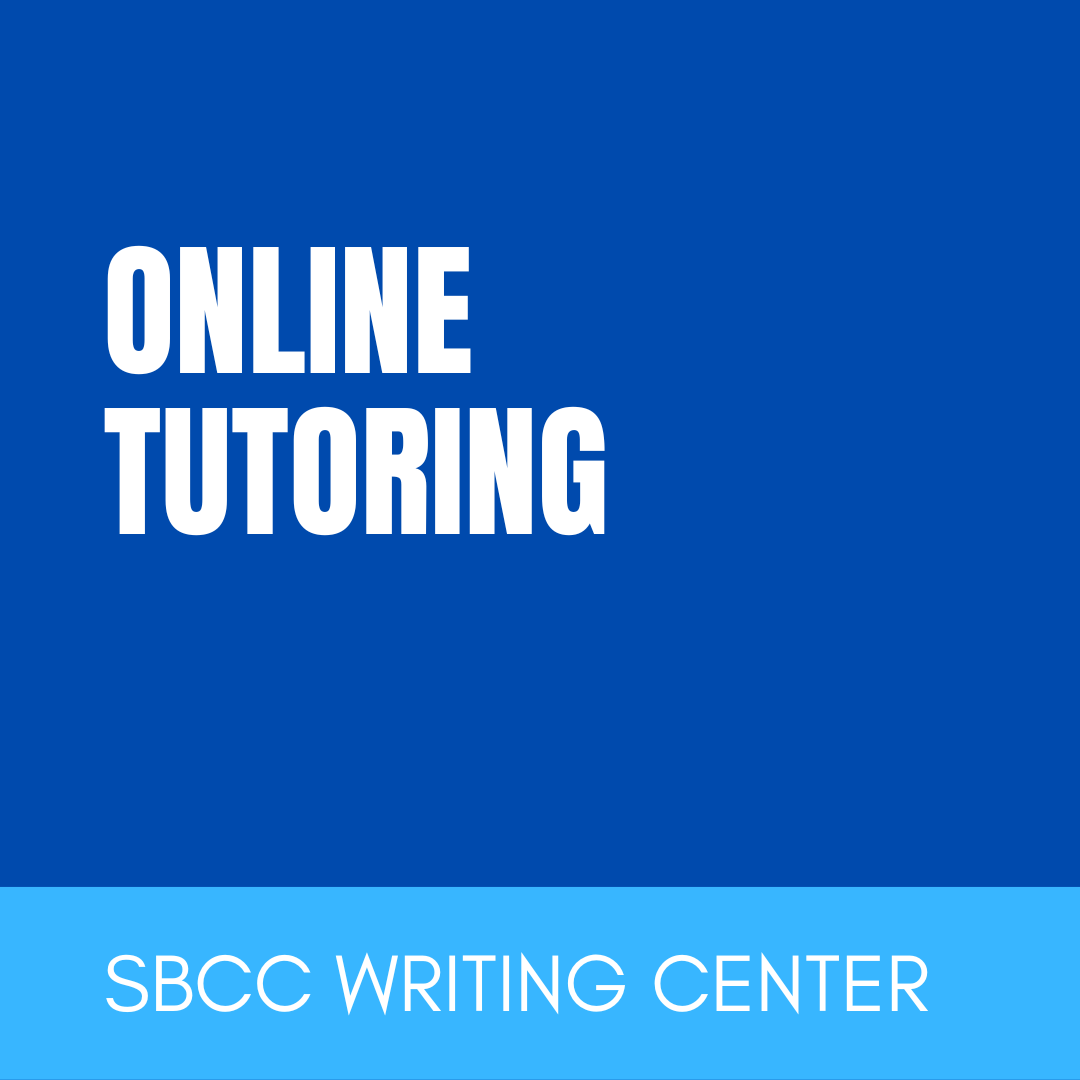 Online Tutoring
Connect with an online tutor by appointment or drop-in
Available Monday, Tuesday, Wednesday, and Thursday 10 a.m. to 7 p.m., and Friday 10 a.m. - 1 p.m. through Pisces.
To access Pisces, click the Pisces tab located in the left menu of your Canvas course shell.

If you do not have access to Pisces through the canvas course shell for your class(es), you can access Pisces by self-enrolling in the SBCC Online Tutoring canvas course shell and access Pisces there.
On the next screen, scroll down the list and click "Writing" to enter the online tutoring space for the Writing Center.
Writing Center Chat




Please use the chat below for any questions you have about using the service or to ask a tutor a quick writing-related question. We look forward to chatting with you! ♥

The Writing Center chat is available during our online service hours (10 a.m. to 7 p.m., Monday-Thursday; 10 a.m. to 1 p.m. on Friday).
After Hours Resources
If you are a student who has access to Canvas, you have access to NetTutor through your course shell. NetTutor includes Writing Tutoring in a variety of formats that is available 24/7.

Other services on campus can also help you with your writing. Click here to see a sheet that summarizes these services. (Please note that this sheet has three tabs.)

In addition, our online Writing Resources, including our Handouts, are available to support you.