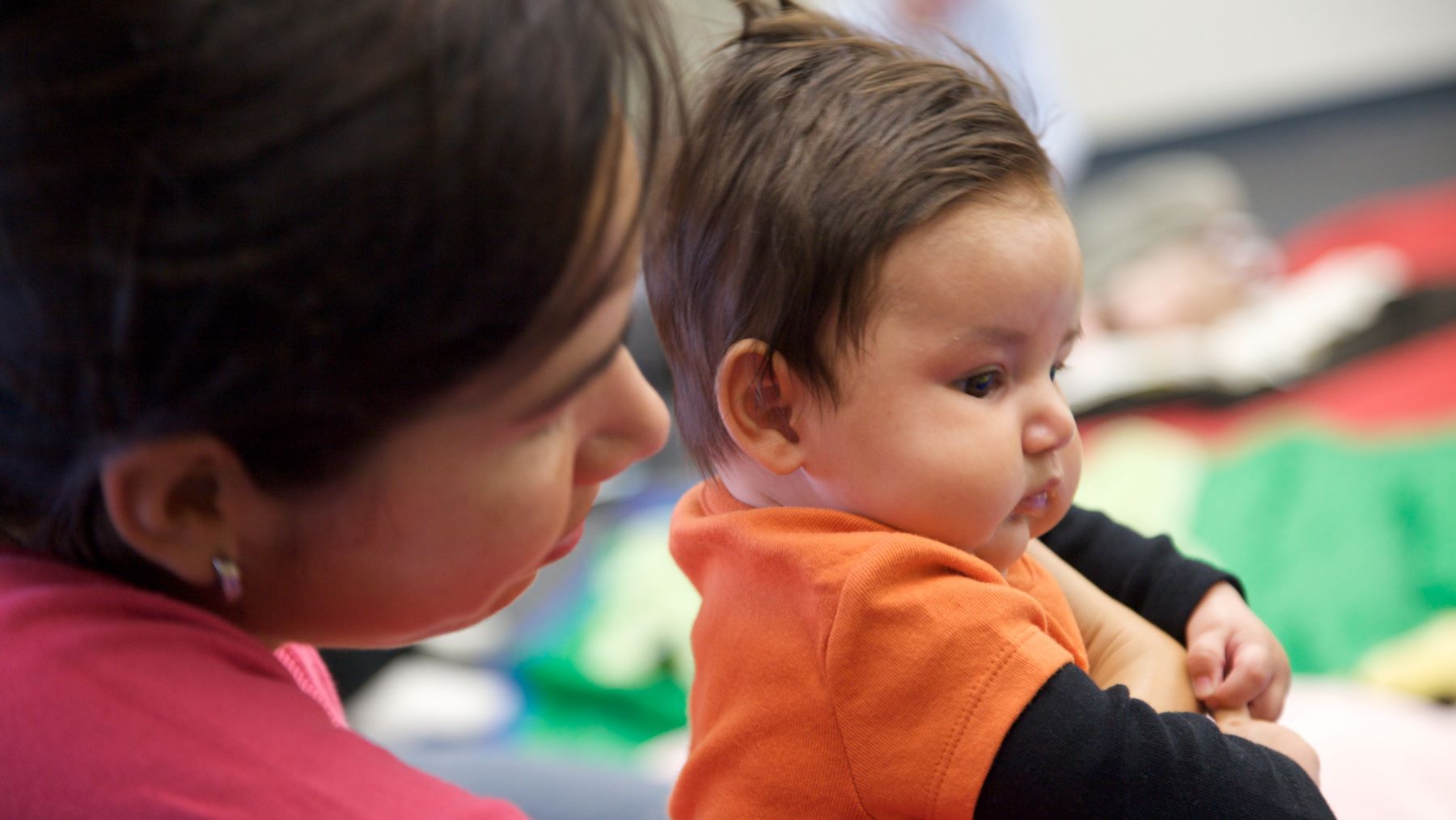 Parenting
Programs for parents of pre-kindergarten age children
Parenting
The Parenting program offers parents of pre-kindergarten age children classes in two different supportive environments:
Parenting Skills classes cover skills for parents of 3-month old infants to five-year olds in age-specific groups, and parents attend class with their children. Classes are structured in two sessions per semester.
Parent-Child Workshops are within the context of cooperative preschool. Children aged 2 ½ to 5 years are eligible. Students learn positive communication, child guidance and discipline. Discover community resources and learn about kindergarten readiness. Develop strategies to support children's education at home and school. Includes lecture, lab, discussion and activities.
Parenting students attend a morning lab with child and one evening lecture. Afternoon program is independently offered. Students can register for one to five days. Fees and specifics vary from site to site. For site details check individual web page. For registration contact site director.
Lou Grant Parent Child Workshop
The Oaks Parent Child Workshop
Starr King Parent Child Workshop
Click image below for larger view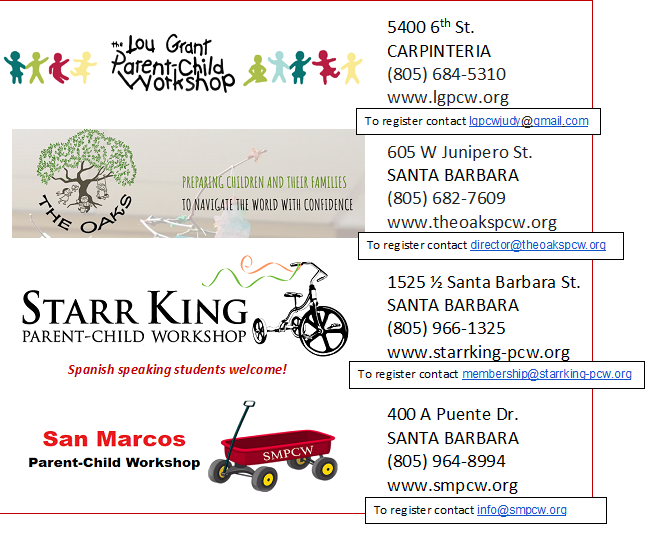 For more information contact:
Monica Campbell at mncampbell2@pipeline.sbcc.edu (805) 683-8230