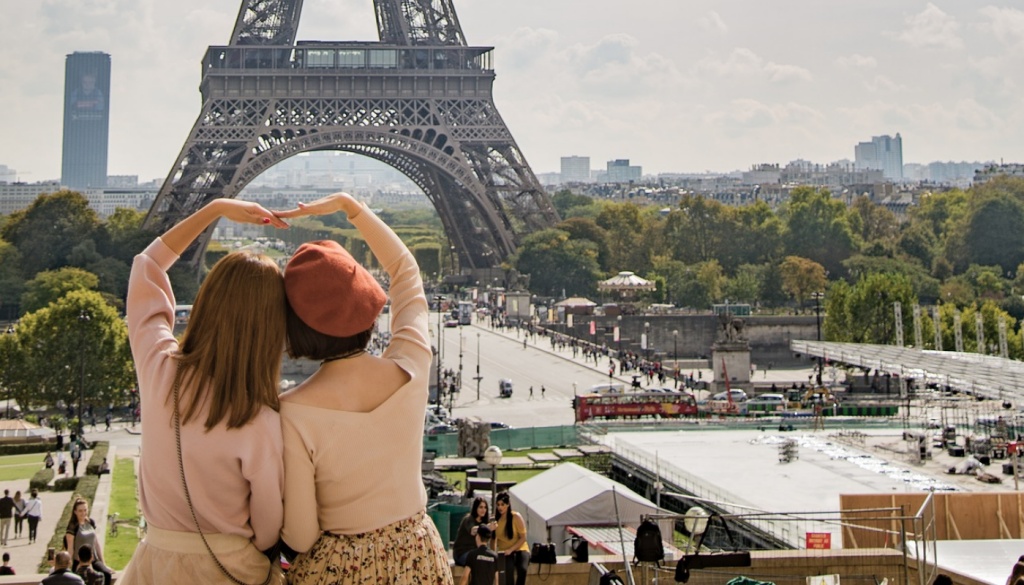 Study Abroad Events
Program information meetings, scholarship workshops and more!
SBCC Study Abroad offers free information meetings and workshops for everyone interested in the programs.
If you would like to receive information and reminders about specific program information meetings, please join the email list by completing the information in the pop-up box upon leaving this page. Should the box not pop up, you can also contact nwalther@pipeline.sbcc.edu and request to be manually added to any lists. You can unsubscribe from any list at any time and will only receive information regarding the specific topic you sign up for.
Several Information meetings will be held via Zoom. Please note that for in-person meetings anyone attending will need to follow SBCC's Covid Guidelines
INFORMATION MEETINGS & EVENTS
Film Studies and Communications in Tokyo, Japan - Summer 2023
This program is full and currently does not hold any info sessions or accept applications.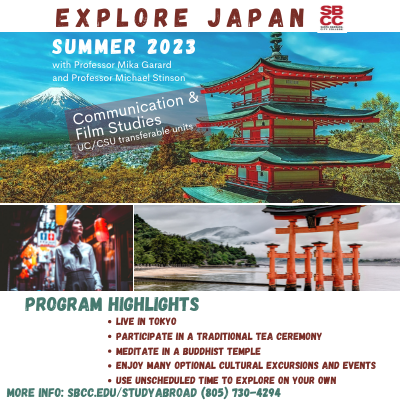 Surfing, Stretching & Relaxation, Spanish Grammar in Costa Rica Summer 2023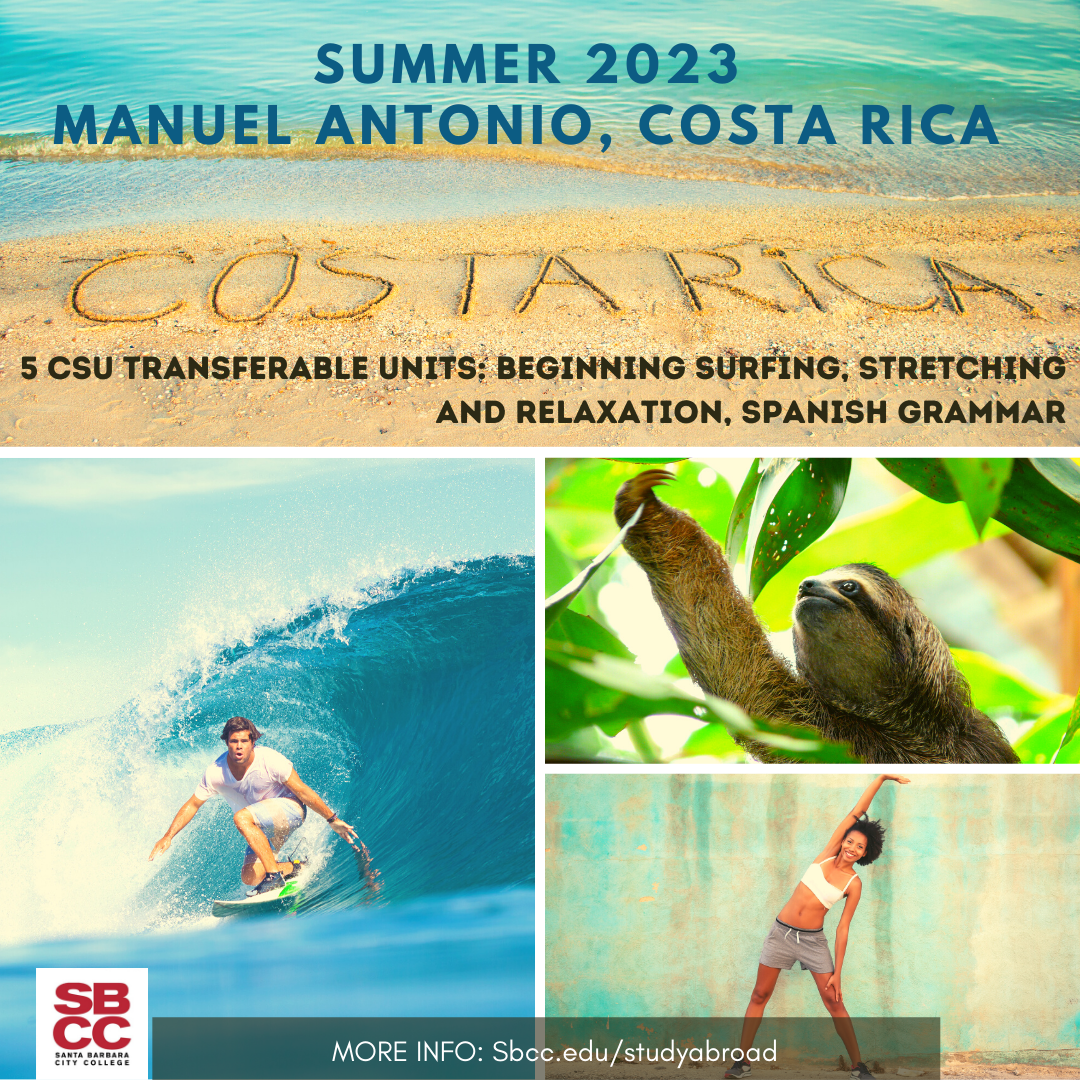 WHAT: Information Session on ZOOM - Register in advance!
WHEN: Thursday, April 6, 2023 at 05:00 PM Pacific Time (US and Canada)
Join Zoom Meeting
https://sbcc.zoom.us/j/89714722894?pwd=UStVZC9zWUwrNU9Oa2llNUlzQkp1QT09
Application deadline extended to April 16, 2023
Contact program director Sally Saenger at sasaenger@pipeline.sbcc.edu
Marine Biology, Oceanography, Sociology, Anthropology in Bali, Indonesia, Fall 2023
No more Information meetings are scheduled for this program Please ontact the program directors to get details about the program and courses.

Contact: Michelle Paddack at mjpaddack@sbcc.edu or Elizabeth Phillips at epphillips@pipeline.sbcc.edu
History, Art History and Italian Language in Florence, Italy
WHAT? In Person Information meetings
LOCATION? Luria Library Faculty Meeting Room L-137
WHEN?
Thursday, March 16 - 2:00 pm
Tuesday, April 11 - 10:00am
Wednesday, May 3 - 4:00pm
WHAT? Zoom Information meetings - contact David Elliot at dmelliott@pipeline.sbcc.edu with questions or for access to the call
LOCATION? Join Zoom Meeting
https://sbcc.zoom.us/j/3962952334
Meeting ID: 396 295 2334
WHEN?
Wednesday, March 22 - 10:00am
Thursday, April 20 - 4:00 pm
Other upcoming events: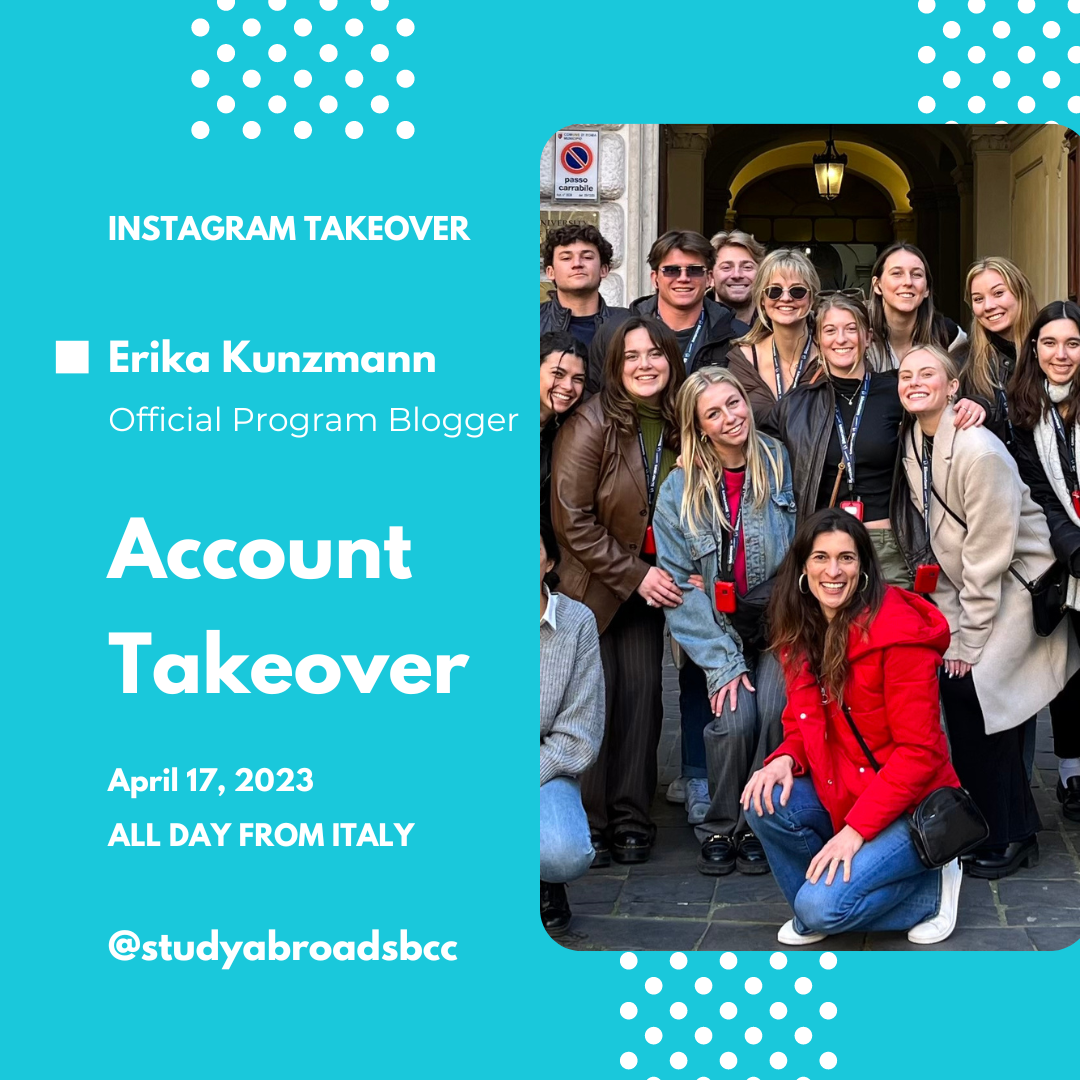 Official program blogger Erika Kunzmann is taking over our Instagram account @studyabroadsbcc all day on April 17. Follow us now so you don't miss it!
Other Events: