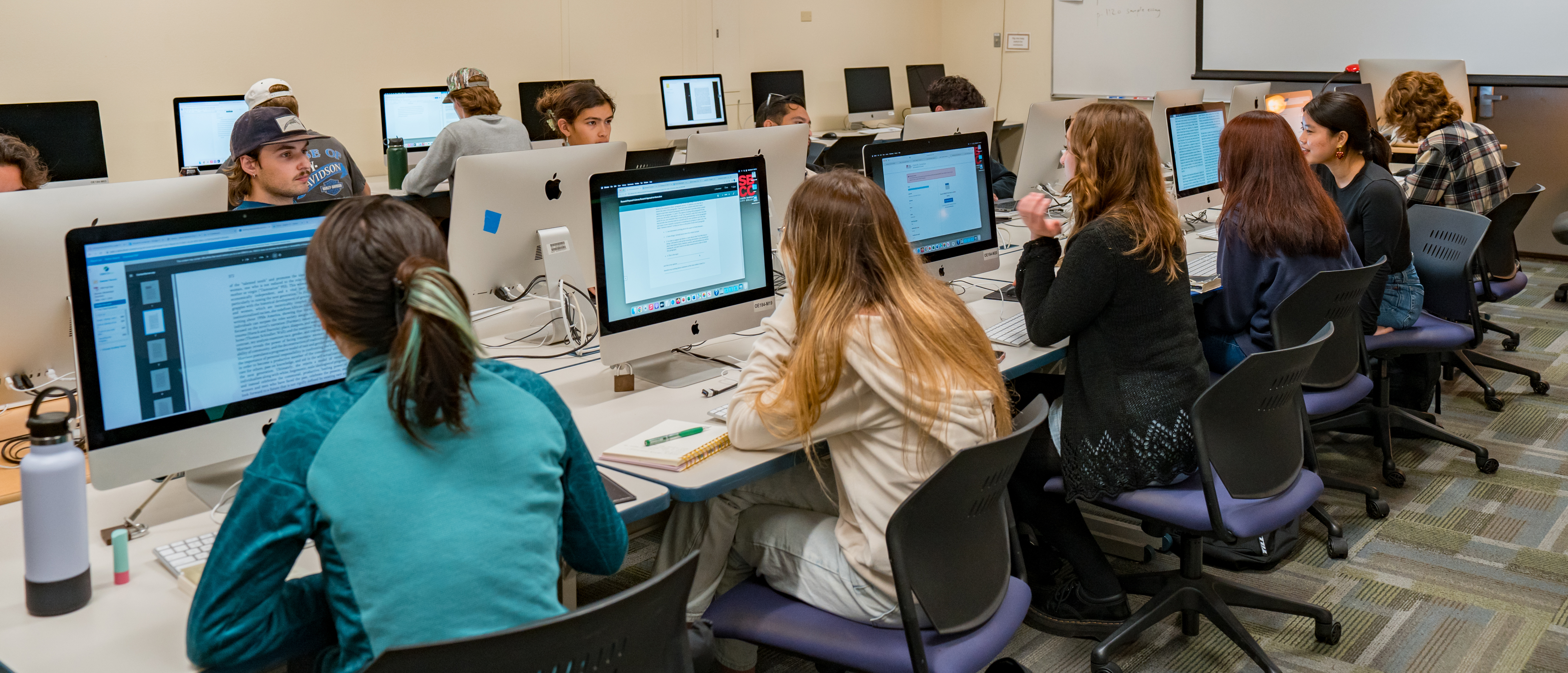 Computer Assisted Instruction Labs
CAI Labs are large rooms located in the Cartwright Learning Resources Center that provide:


iMac instructor/presenter workstation

Thirty-five iMac student workstations ( 21-inch)

DSPS Windows computer with

assistive technology

Projector

Sound system

Free printing for classes and workshops

Spacious room for comfortable working

Computer support by computer lab staff and tutors

Academic support applications






Computer Assisted Instruction (CAI) labs can be reserved for classes, workshops, and other group needs on campus.

Request a CAI Lab reservation

HERE or below!
For questions regarding the CAI Labs, email Therese Schweidler at schweidl@sbcc.edu.