Welcome to Geography
Geography is distinctive in its linking of both social science and physical science. How well do we understand the world? What is our relationship to the natural world? How have our history, economies, and cultures been affected by the resources and landscapes that surround us? A geographer looks at the world and asks why? Why do so many people live in the mid latitudes? Why does California have fog? Why has the economy of China grown from the periphery to the core in a few short decades? How are weather and climate different? Why is the San Joaquin Valley in California so fertile and how has that soil fertility added to our cultural and ethnic diversity? Why are the mountains of Santa Barbara filled with sandstone while the Klamath Mountains are jagged granite? If you are fascinated by the social and physical environment, or if you enjoy studying the Earth, if you are interested in a career outside or in the high tech industry, then this field of study may be for you!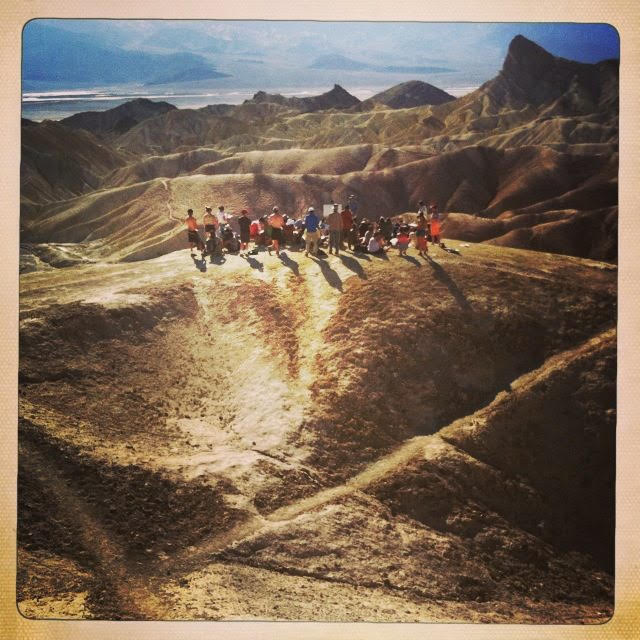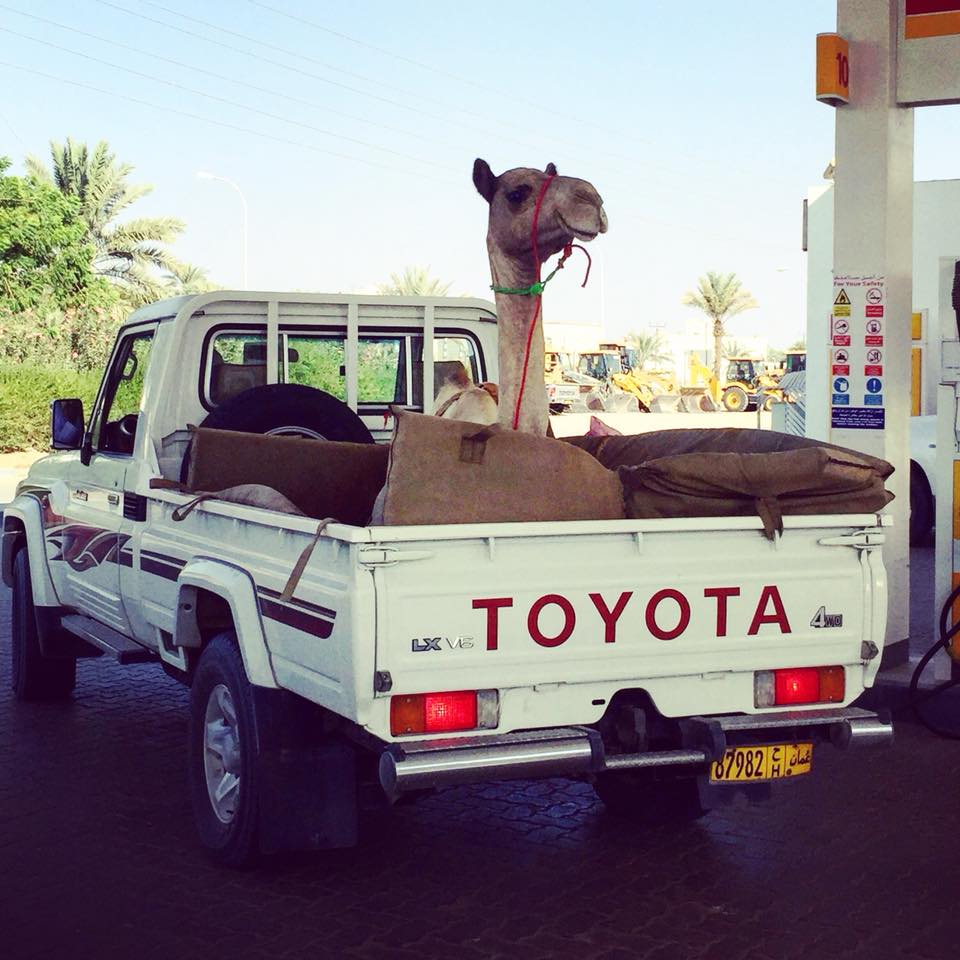 Coursework
Coursework in geography is expansive, exciting, and has a little something for everyone. Geographers study the natural environment which includes the atmosphere, lithosphere, biosphere, pedosphere, and hydrosphere. A geographer also studies the human environment. How have cultures, economies, religions, languages, and other human systems developed as a result of their location? Finally, a geographer needs to understand Geographic Information Systems (GIS), how to map using satellite images and data, remote sensing, and qualitative and quantitative data. This coursework prepares students for a wide range of jobs in the public and private sphere. There is rapid growth in the field of geography. Geographers work in natural resource management, urban planning, marketing, fire ecology, remote sensing, watershed management, energy planning, food security, real estate, criminology, emergency services, data science, technology, public health, scientific research, social justice, and many other areas. Geography courses are also useful for transfer students in fields of study outside geography.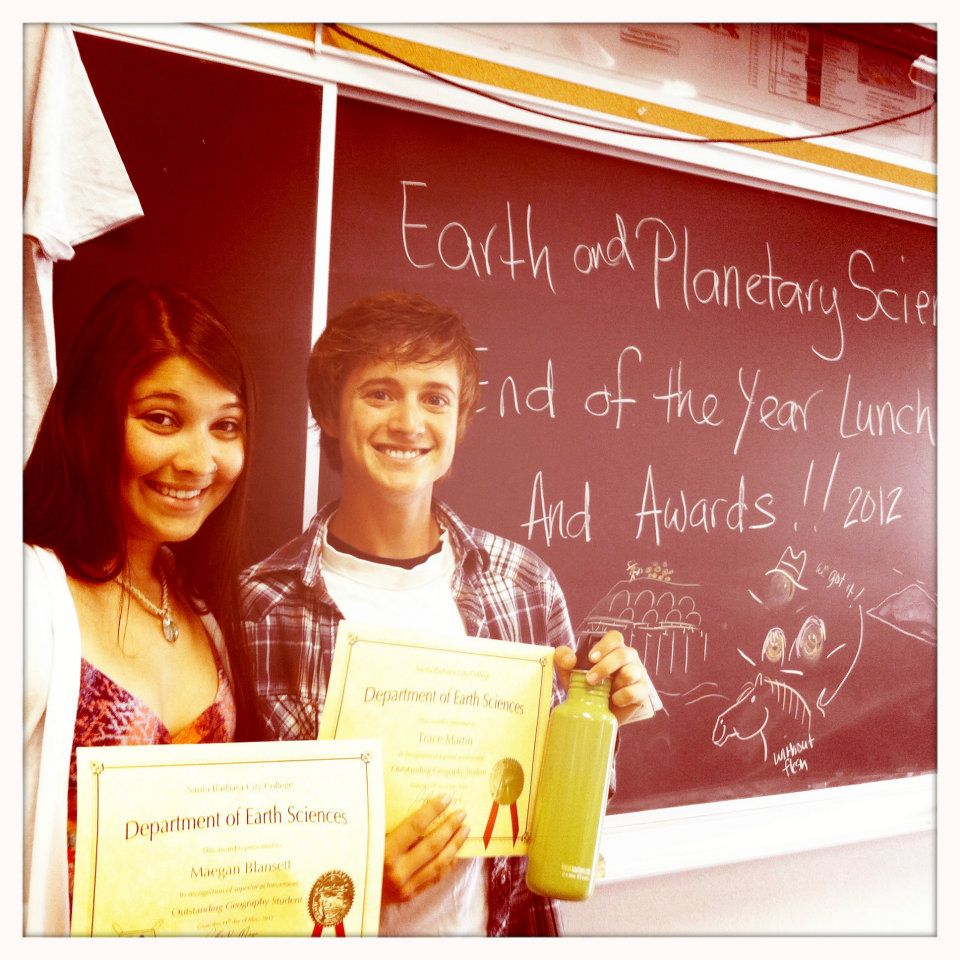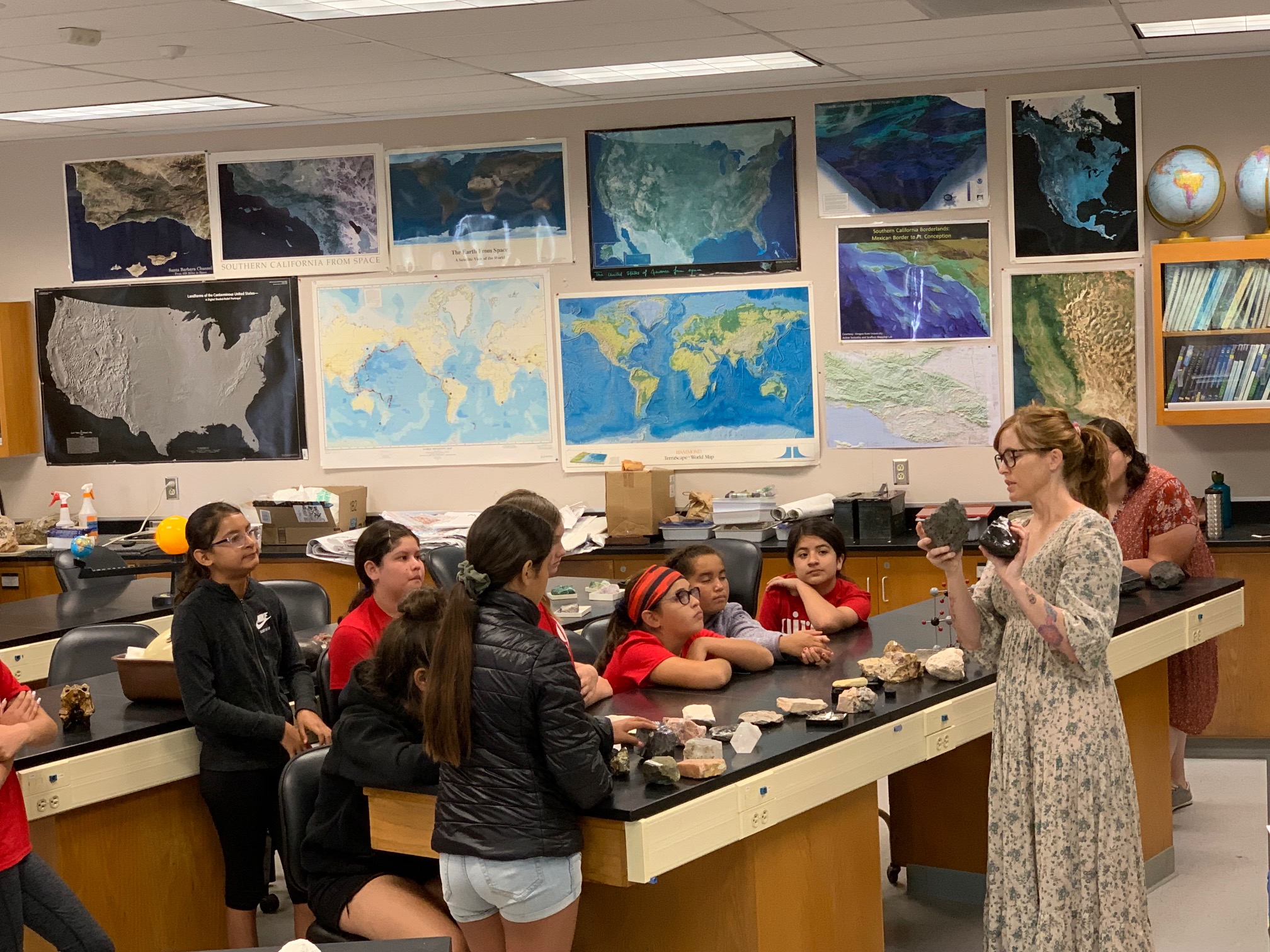 Geography 101 (Physical geography) and Geography 152 (Weather and Climate) courses satisfy IGETC area 5A. Geography 101L (Physical Geography lab) satisfies IGETC Area 5C. Geography 102 (Human Geography), Geography 104 (World Regional Geography), Geography 105 (Economic Geography), Geography 106 (California Geography), Geography 107 (The Geography of The Middle East), satisfy IGETC Area 4A. Additionally, we offer Geography 171 and 172 (Introduction to Geograpic Information Systems and Maps and Software Applications - GIS), a useful and advantageous complement to course in computer and data science, and Geography 123, a 5 day field study course to Death Valley.
Whatever your field of study may be, geography will add a depth and perspective you may have never considered! Visit our Courses Offered page to learn more.
Students love our SBCC Geography Program!
"SBCC Geography supported me by asking me the bigger questions about my future, about why I was studying what I was studying and the things I can do to change the world today. " Jesus Rubio Spring 2023

"I felt as though the teachers in the Geography program were always there to help me if I needed. And the whole Earth Science community is so inclusive and tight nit, providing a more encouraging learning space. It feels cool to be a nerd!" Bella Ivory Spring 2023

"The knowledge I gained from SBCC Geography has stayed with me more than any other place or subject I studied. It provided me an edge in my MBA program since I have a unique perspective and am knowledgeable about most things students never have a chance to learn." Katie Harrison SBCC 2014

"When I look forward into my life I'll never regret walking into my first geography class and making this my major." Houan Pan SBCC 2021

"My time at SBCC wouldn't have been the same without the amazing professors and support system within the geography program." Kennedy Masanzi SBCC 2020
Meet our Geography instructors
Follow Us on Facebook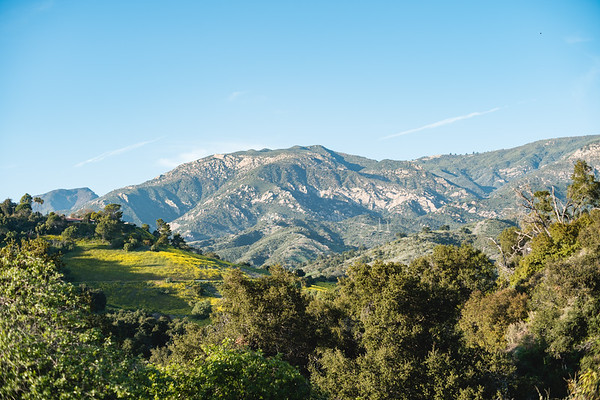 ---
What geographers study:
Geomorphology (Study of Landforms)
Fire Ecology
Weather and Climate
Natural Hazards
Culture
Religion
Language
Population
Biogeography (Plant and animal dispersal)
Economic Geography
Transportation Urban Planning
Public Health
Geographic Information Systems (GIS)
Spatial Statistics
Cartography
Remote Sensing
Political Geography
Human Environmental Interaction
Regional Geography
Globalization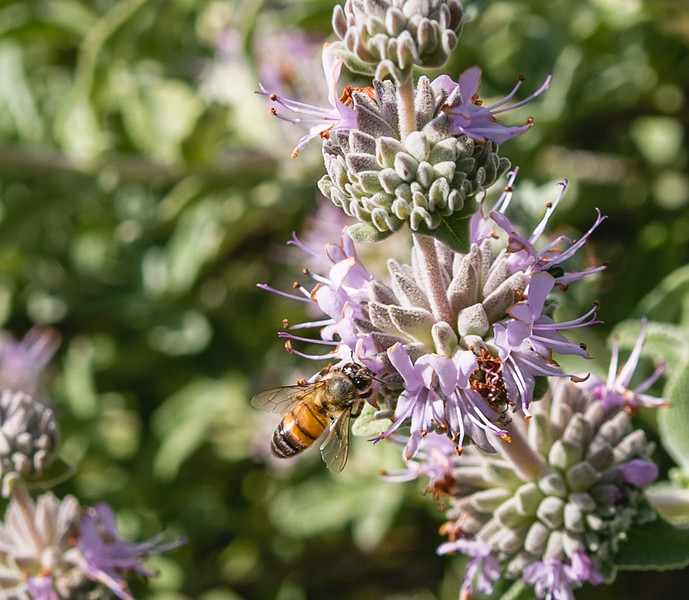 Careers in geography:
Geographers in Government
:
Transportation

: These government agencies usually need to track demographic data and make maps to determine transit routes, how to keep traffic moving, how to minimize environmental or public health impact.

Health

: Geographers map and recognize concentration of health issues. A geographer uses their unique understanding of environmental, social, and physical factors that may lead to higher concentrations of asthma, cancer, heart disease, diabetes, and other issues.

Environmental planning, monitoring, and remediation

: Monitoring environmental quality has become more and more a necessity in the past decades. Many states and local governments, in an effort to protect natural resources and people, have formed public agencies in demand of geographers.

Metropolitan and rural planning: Geographers engage environmental planning, demographic analysis

, land use planning, and GIS skills to develop urban and rural models that are most effective in creating a growing economy while minimizing impact on the natural environment.

Economic development

: Public agencies often work to attract new firms and promote existing business. A geographer uses their skills to understand how local development, laws, and policies may affect business. There may be

there are restrictions on building in historic preservation districts, wetlands, or similarly regulated areas. Civil servant geographers might be tasked with creating maps or analyses of demographic data, access to highways, or the availability of transit.

GIS departments

: State and local governments have established departments focused on GIS as a means of developing data and mapping systems for use by public agencies or the general public. These departments focus on developing large scale geographic data, analytical models, and interactive applications for agencies and the general public.
from the Newsletter of the New York State GIS Coordination Program, Fall 2008
Environmental consulting:

The adverse impacts of human activity on the natural environment are widely known. In response, many corporations have implemented sustainability programs and are hiring managers to administer them. As more firms attempt to reduce their greenhouse gas emissions and seek ways to conserve energy, they will need employees with skills transcending academic boundaries who can bundle different technologies into comprehensive solutions

Market research analysts

: Because of GIS and other geospatial technologies, it is possible to more clearly understand consumer. Companies employ geographers to answer a wide range of critical questions about their businesses with a high degree of confidence – questions ranging from the site of new locations and the allocation of marketing budgets to the best plans for future expansion – all based on new and improved knowledge of who and where the customers are.

Spatial statisticians and data analysts

: Positions for geographers in large businesses and corporations are often masked as "data analysts," "statisticians," or "sales territory alignment analysts," generic job titles that companies use when they advertise for positions involving the management and analysis of data. However, different industries use analysts in different ways. For example, in the financial services industry, tax software companies can use GIS to map the different tax codes used in their software; in the healthcare industry, data analysts might be assigned to epidemiological studies to analyze demographic data by geographical region; and data analysts in sales and planning departments often participate in sales territory alignment projects, using GIS and spatial analysis to help develop marketing strategies to improve a company's sales performance and profit margins.

Geographic consulting:

Geographic thinking in consulting has great value for both the public and private sectors. Geographers possess unique perspectives, skills, and training that enable them to bring forth environmental, geopolitical, and sociocultural contexts to the center of projects. This understanding of how to analyze and integrate these diverse aspects makes geographer-consultants essential methodological and theoretical "anchors" in interdisciplinary teams. In community and economic development, for example, geographers are ideally suited to help organizations think about, analyze, and evaluate their work at various scales of impact, and how these scales and impacts intersect.
There are many opportunities for geographers to start their own businesses using their spatial perspective, value of place, and interdisciplinary thinking.
Geographers in non-profit and Non-Governmental Organizations (NGOs):
International development

. Geographers use their unique skills when working with NGOs (Non-Government Organizations) focused on international development. These groups promote economic growth, human rights, and social progress. The U.S. Agency for International Development (USAID) partners with NGOs such as CARE International and Habitat for Humanity to implement programs promoting inclusive economic growth, strengthening health and education at the community level, supporting civil society in democratic reforms, and assisting countries throughout the world in disaster recovery.

Human rights

. NGOs have played a primary role in focusing the international community on human rights issues. The size, scope, and missions of these organizations vary widely, from the NAACP, which focuses on eliminating racial discrimination and hatred in the U.S., to the Children's Defense Fund, which strives to end child poverty and abuse and ensure access to education, to international human rights giants such as Amnesty International, which counts over 7 million members and supporters in over 150 countries throughout the world. Small NGO's like Girl Up, Room to Read, and the JuanFe Foundation work in impoverished communities worldwide to bring education, healthcare, and economic opportunity to the most marginalized people in the World.

Healthcare.

The growing influence of GIS and geospatial data in health research means that geographers are well positioned to play leading roles in NGOs, IGOs and nonprofit organizations focused on advancing global health priorities. Geographers and GIS experts have made important contributions to the World Bank, the World Health Organization, Doctors Without Borders, the American Red Cross, and many other leading international and U.S.-based organizations with missions dedicated to providing access to healthcare.

Public policy and advocacy.

Nonprofit organizations play a vital role in the development and implementation of public policy to promote informed, healthy, and strong democratic societies. Nonprofit research organizations and think tanks such as Brookings Institution, RAND Corporation, and Urban Institute provide a wide range of nonpartisan research that influence decision makers in all levels of government and the private sector. Others engage in advocacy and lobbying to promote various causes and influence legislation. Human geographers, with their holistic and interdisciplinary approach, are especially well suited for careers in these organizations.

Environmental protection and conservation

. There are scores of nonprofit organizations and NGOs based in the U.S. and abroad with missions dedicated to promoting sustainability and living in harmony with the environment. Geographers have found employment at the World Wildlife Fund, which works to conserve forests, fresh water, oceans, wildlife, food, and climate for both humans and animals in over 100 countries; the World Resources Institute, which conducts research and collects data that help countries use clean energy sources, conserve forests and water, reduce waste, and mitigate humans' impact on climate change; Conservation International, which helps protect elephants in Africa, sharks throughout the world's oceans, and promotes sustainable coffee production to prevent the destruction of rainforests; and many other environmentally focused nonprofits and NGOs. Geographers, with their unique understanding of how humans interact with their environment and broad, interdisciplinary training, are often perfect candidates for these kinds of organizations.
Direct Relief provides medical supplies around the world with solutions from Esri and SAP.

ESRI News, 2012
Where are SBCC Geographers now?!
Kendra Pizarro: Project Manager at California West Group, Inc

Maegan Blansett: GIS & Natural Resource Specialist at Plan-it GEO

Katherine Harrison:

Management Consultant and Founder of Back To Baseline, LLC (Los Angeles)

Kevin Bibby:

GIS Specialist and Project Manager at Connectpoint (Goleta)

Trace Martin:

Laboratory Analyst at El Estero Water Resource Center (Santa Barbara)

Tommy Anaya

: California State Park Ranger

Henry Wakamiya

: GIS/Remote Sensing Specialist for Ya'axche (Belize)

Nicole Collier Yamagiwa:

Science Instructor at Anacapa School (Santa Barbara)

Timothy Glick

: Field Deputy for Councilmember Bob Blumenfield (Woodland Hills)

Paul Stawiecki

: Santa Barbara County Parks Ranger

Remy Giannico

: Grand Cru Selections, wine imports and distribution

Sebastian Herics

: Program Assistant at Santa Barbara Trust for Historic Preservation

Nathan Escobedo

: Science Educator at the Santa Barbara Zoo