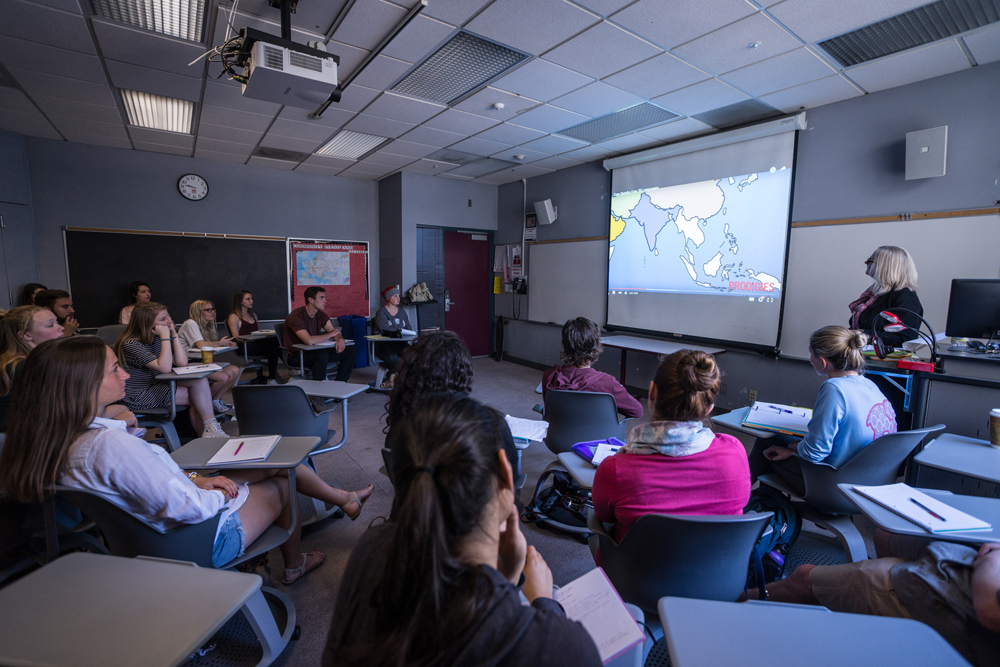 Meet the Comm Community
Student interviews with Communication Faculty, Students, and Staff
Get to Know Us
Meet the Comm Community
Hear from students about their experience with the COMM major, as well as from the COMM department's professors.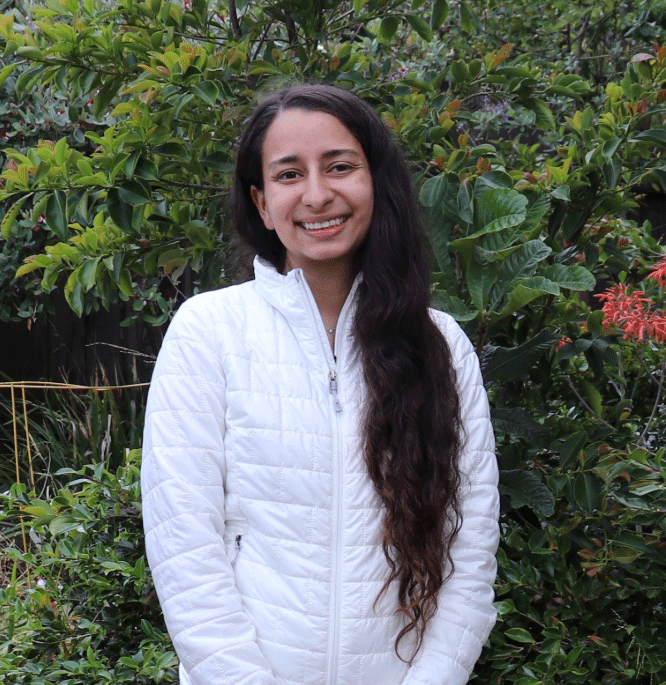 Communication Student Evelyn Orozco interviews Communication Student Alyssa Saavedra
Communication student Alyssa discusses her experience at SBCC
"Definitely use the comm lab and sign up for room days before an assignment and/or speech is due. If it turns out you don't need the room just erase your name, but at least you have the spot reserved. Also answer and ask questions in class. As you are interested in communication, it is best to express yourself a little. A little goes a long way and instructors see the effort. Lastly, I'd suggest going to office hours, but have questions beforehand so you don't blank out like me."

"Communication 288 and 289 with Professor Garard have been my absolute favorites! They're quite the challenge, but are necessary for transfers and are really interesting. In comm 289, you get to see what runs through the minds of communication theorists. In comm 288, you get to conduct your own hypothetical study."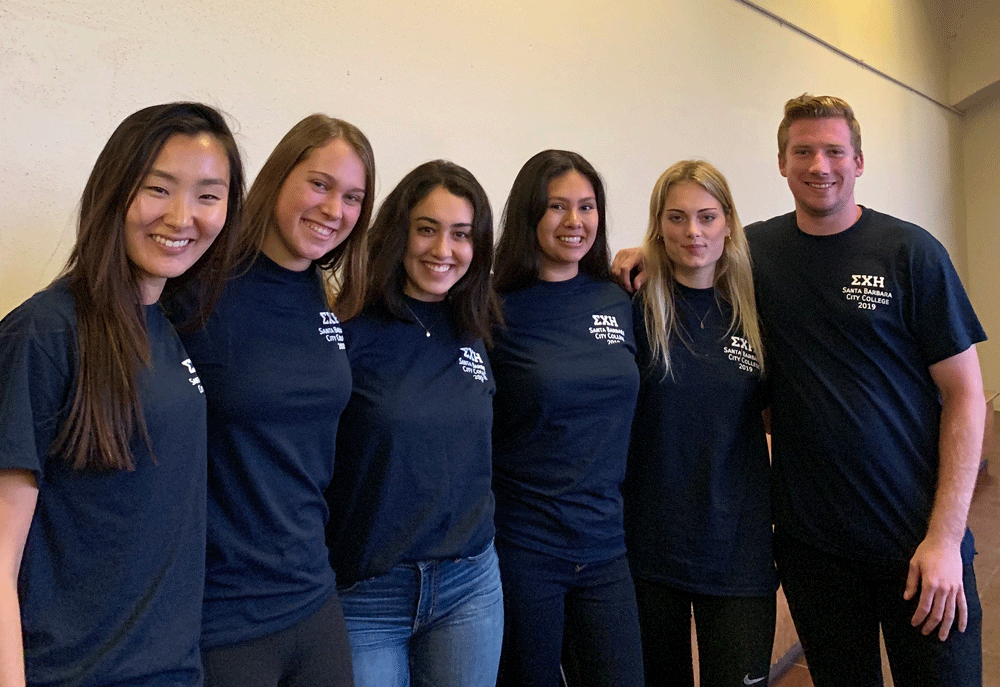 Communication Student Evelyn Orozco chats with Students from Sigma Chi Eta
Chatting with Members of SCE after their Spring 2019 event "Let's Talk: A Conversation about Addiction and Recovery"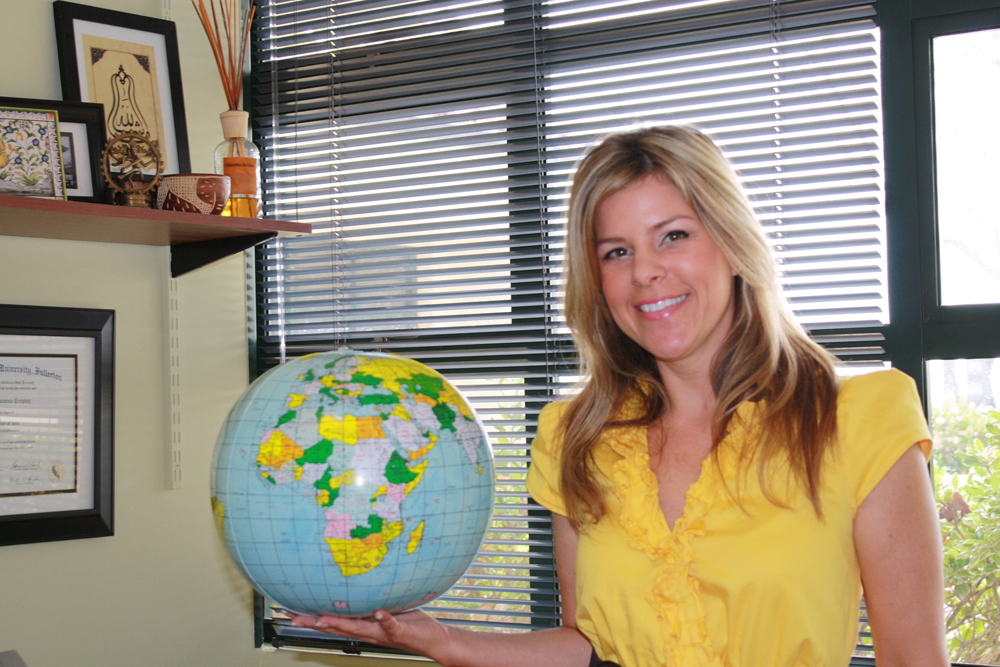 Communication Student Shannon Mackle interviews Professor Carrie Hutchinson
Course Director for Interpersonal Communication (COMM 121) & Study Abroad Enthusiast
"On every trip, I hope students are able to come back and view their own identities and life experiences through a new lens. I hope that the experience helps them develop a global perspective, build empathy, and recognize their own privilege in hopes that this knowledge will fuel a desire to be active changemakers for a better world."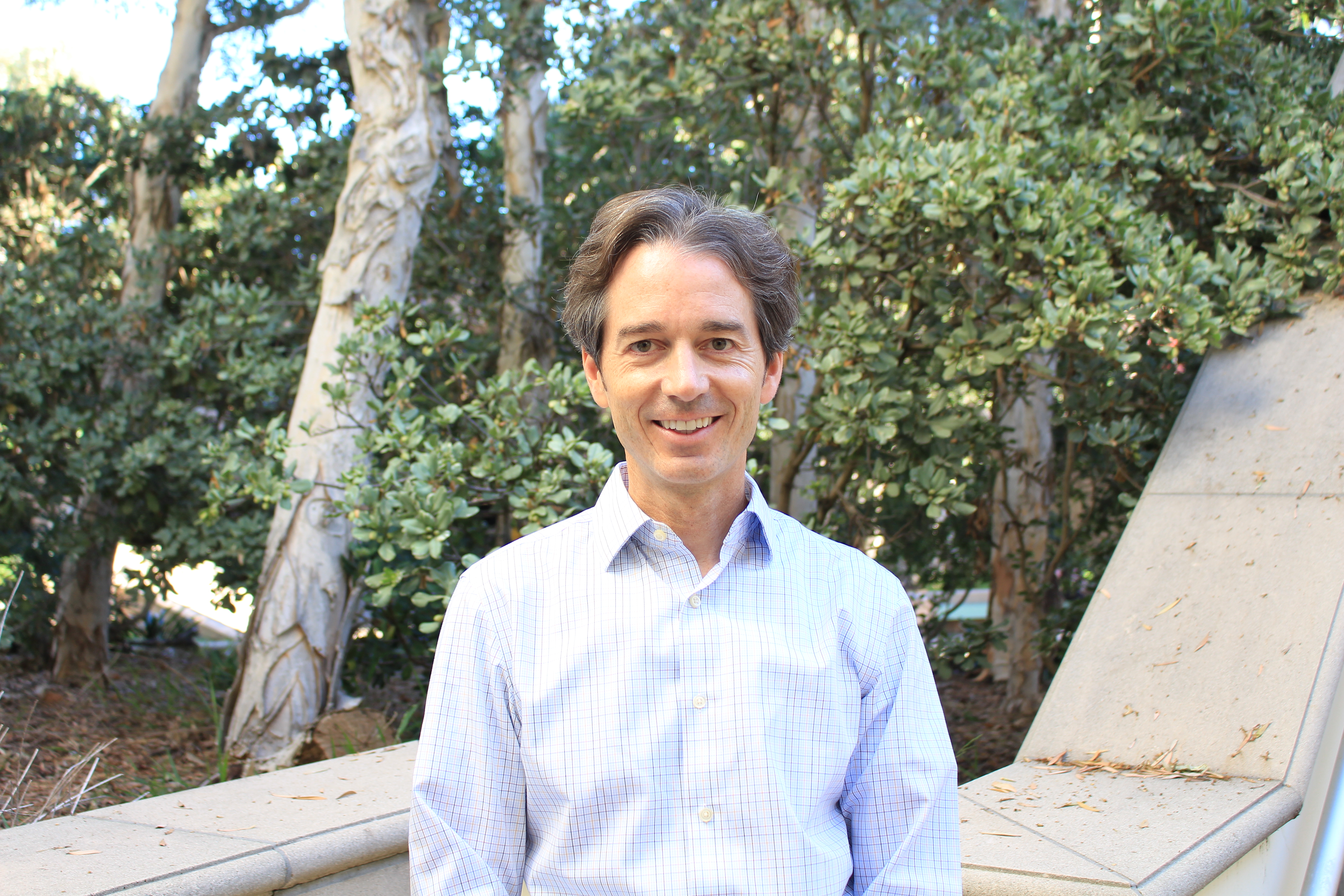 Communication Student Shannon Mackle interviews Professor Darin Garard
Course Director for Communication Research Methods (Comm 288) and Communication Theory (COMM 289)
"I hope that it makes them think about the world in a different way, I hope it teaches them to see the world as a problem that they want to solve, and that they can think critically about problem-solving, that's what I hope happens in the research methods class, and I hope for the communications theories class that they can apply what we talked about, that its really practical and useful and I really do hope it prepares them for success when they transfer."

"

Especially if you're UC bound, especially Berkeley, I think the COMM 171 class the mass media class is a great choice. With that said, even if you are UC bound, I would really recommend everyone take public speaking, because you're not going to have the chance to take it at UC's but it's a skill that you just have to have… I think the ability to do that with confidence and credibility is a skill that will take you really far.

"

"I would give them advice about knowing what they want to do with their major, and then picking classes accordingly, have an idea about what you want to do, because we have the applied track (cal state) and the science track (UCs). I think if you know what you want to do with your major, you're more likely to pick classes that you like and that speak to you and that you can use. If you're dead-set on UC's then you want to pick classes for that science track, if you're not sure, but you want to be able to apply…

Know what you want out of the major.

"

"It's kind of a trick question. It's not like our major leads directly to a job, per say, … but on the other hand our major, the doors are wide open, you can do all kinds of things. Usually I find that students who catch up with me after they have transferred or graduated are usually in the service industry, working with people, in business, something about sales, marketing, public relations, usually in the service industry. Like I said, I think the COMM major teaches you how to solve problems. How to organize information, present it to people in a clear way, and see problems that are happening and critically analyze situations."

"Oh you're asking me to pick favorites! … I would like to hear what Professor Hock has to say about the mass media class, I hear lots of good things about that, I would also like to take Professor Kistler's intercultural class, I hear a lot of good things about those classes. That's because of my own personal interests in media and culture and I've heard a lot of good things about those two courses."

"I think that the importance of communication skills, is something that will not go away. I think in our society with the abundance of technology and information I think that people who can organize information and critically analyze it and disseminate it to another group of people, are valuable people. Those people have valuable skills and that's what our major does, it teaches those skills."
Meet the Interns
Meet Communication Students Shannon Mackle and Evelyn Orozco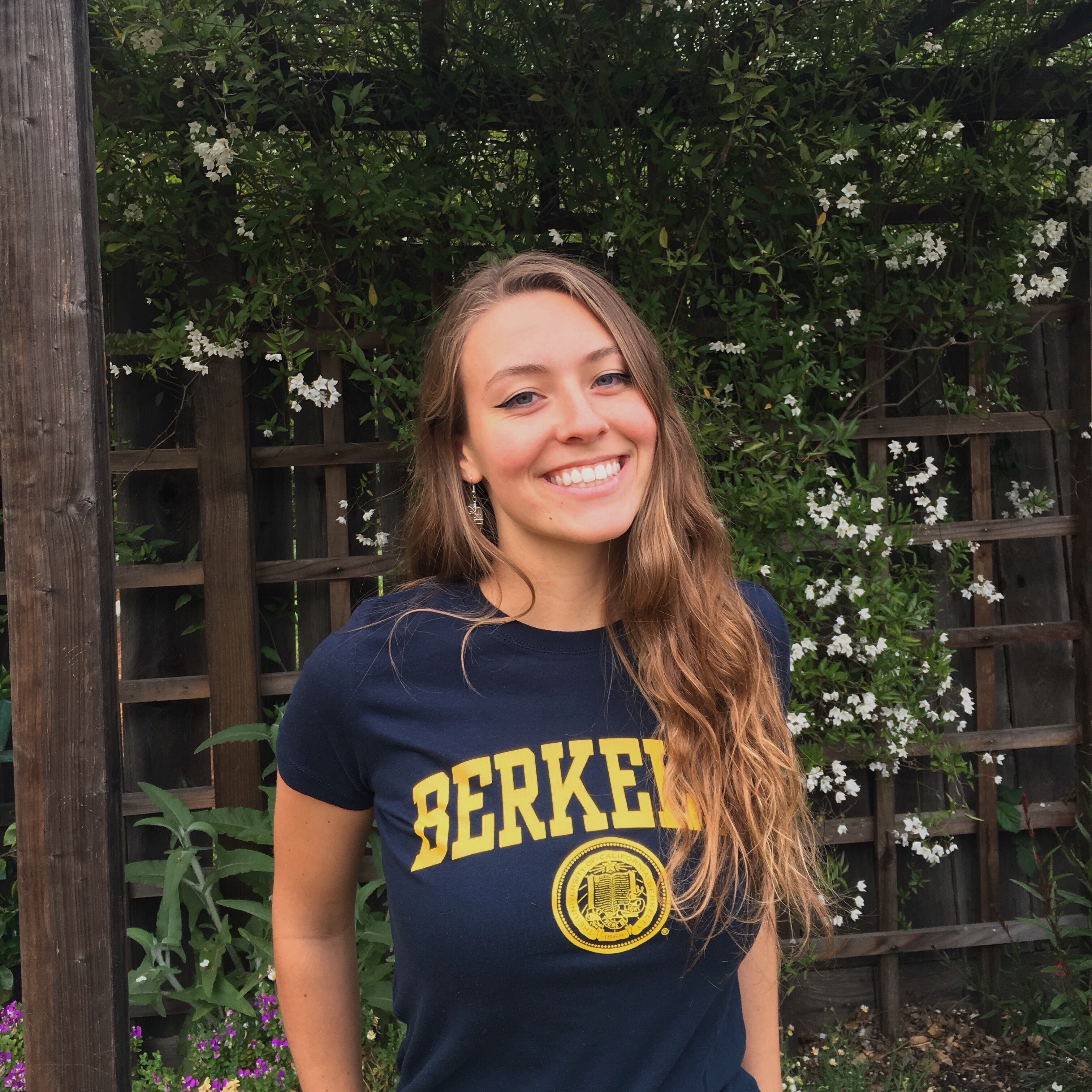 Shannon Mackle
SBCC Class of 2019
Attending SBCC has been an amazing experience for me. I couldn't have asked for a more beautiful place to spend the past two years while I figured out my major. Everyone here is so supportive, and I'm thankful for the professors and interesting courses that I got to take here. I chose to be a Communication major because it leads to a variety of career options and is applicable to everyday life, and working on the website allowed me to give back to the SBCC Comm Department that helped me so much. I am transferring to UC Berkeley in the fall as a Media Studies major, which is their version of Communications, and I couldn't be more excited!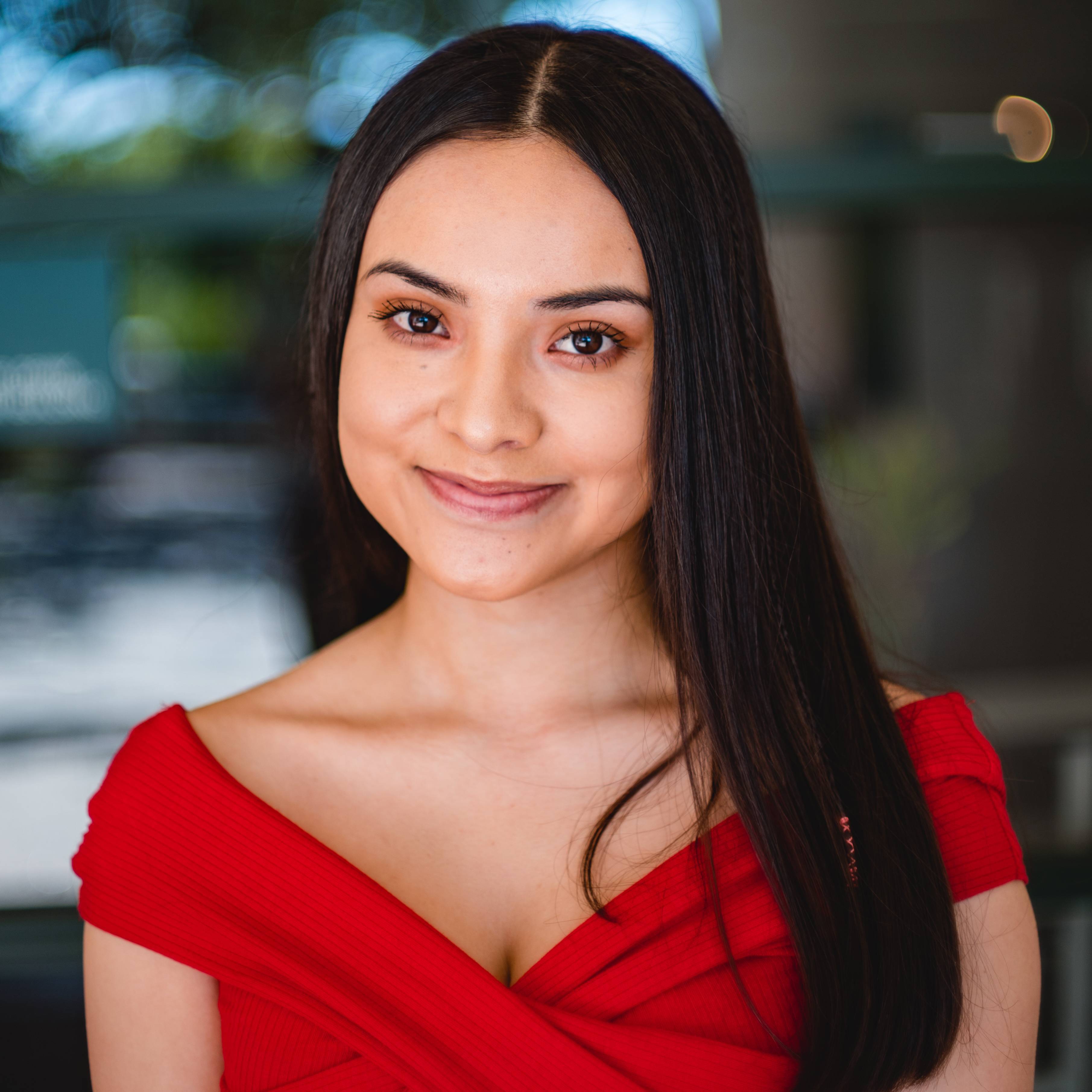 Evelyn Orozco
SBCC Class of 2019
My experience at SBCC surpassed my expectations. I'm a Santa Barbara local, and I had the opportunity to be a promise student which means my two years were covered. I certainly enjoyed my time here because the community is caring, and makes sure everyone feels welcomed. For example, my first semester I had no clear idea of what I wanted to major in or where I was headed. I believed most students will come across this obstacle, but the counselors and professors are always willing to help. At SBCC, I gained direction on my educational path and personal goals due their supportive staff. I ended up majoring in communication because both mass media and business are an interest of mine. I also believe having strong communication skills will be beneficial in the workplace and in my everyday life. Moreover, in the fall I will continue to pursue a bachelor's degree in communication at the University of California, Santa Barbara. I am thankful for all the opportunities I had such as, being an intern for this website. It allowed me to gain experience in my field, and give back to the community that helped mold me into who I am today.