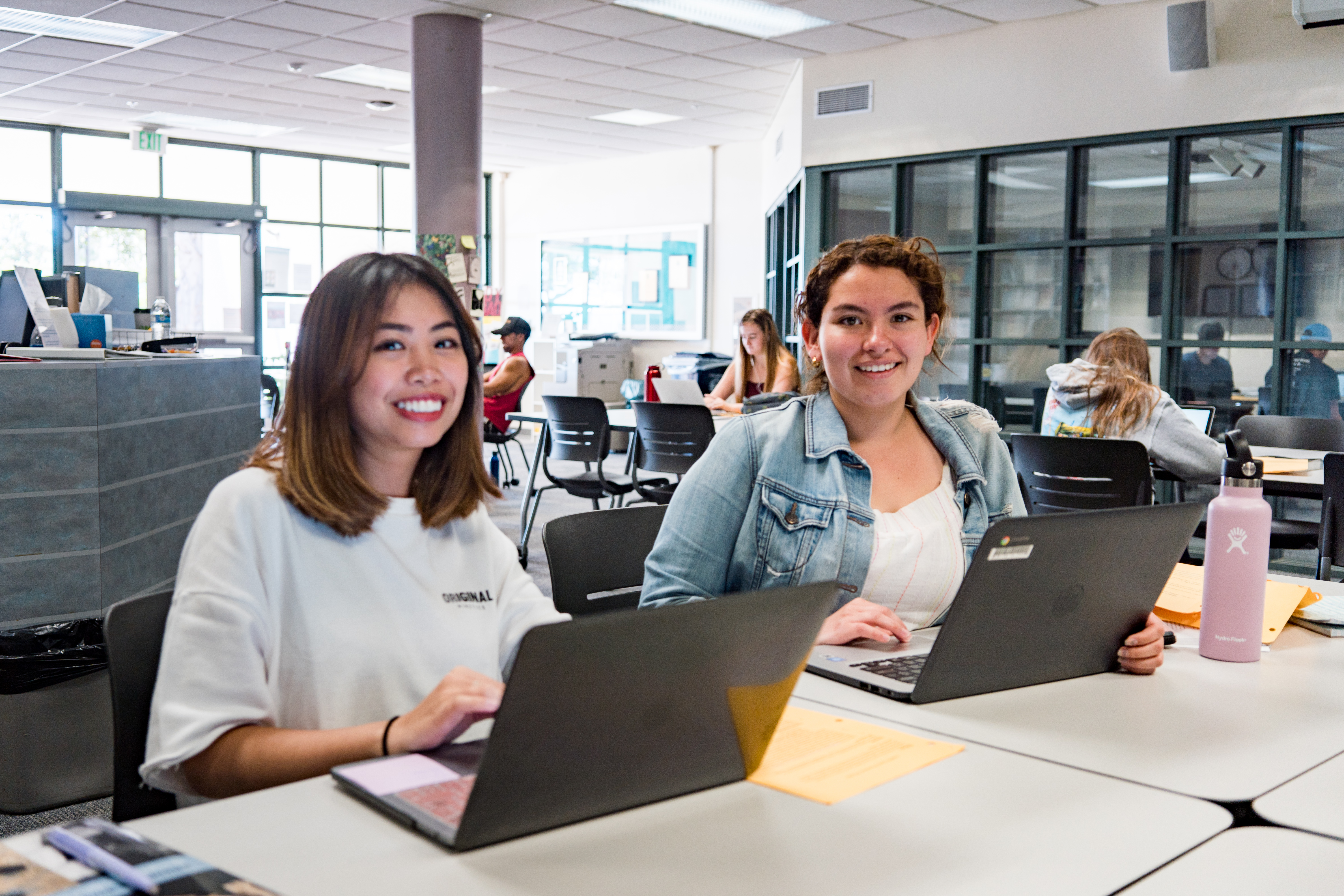 Communication Tutoring and Learning Support
Resources for Students to Develop and Practice their Communication Skills
Communication Tutoring and Learning Support Resources
WELCOME! The Communication department offers learning support and resources for students to develop and practice their communication skills at The Multimodal Lab located in BC 102 (on West Campus, next to the West Campus Cafe) We support students across the disciplines in developing their communication skills in various modalities for their courses. We help students with public speaking and presentations, writing, interpersonal and small group communication, leadership, intercultural communication, business communication, mass media, argument and debate, and communication theory and research methods.

Tutoring and other Learning Support Resources allow students to study and share communication concepts and ideas, which supports their academic and professional success.

Our goal is to welcome and empower students by providing an inclusive and accessible learning environment where students, staff, and faculty feel a sense of belonging and community.

The Multimodal Lab is open Tuesday, Wednesday, and Thursday from 10am-4pm. Please see our schedule below for additional options.
FREE one-on-one and group tutorial support
Communication Tutoring and Learning Support is available to any student currently enrolled in a Communication course at SBCC.
Click here to view the Communication Tutoring Schedule for Fall 2023.
Follow us on Instagram to keep up with our programs and learn more!
More FREE SBCC Resources to Support Your Learning and Success
ADDITIONAL RESOURCES
Communication Studies Research Guides
Technology Resources and Distance Education
Writing and Citation
SBCC RESOURCES
---

STUDENT AND FEDERAL WORK STUDY EMPLOYMENT OPPORTUNITIES IN THE COMMUNICATION DEPARTMENT
The Communication Department has openings for for the position of Communication Tutor. We are looking for students who enjoy learning and are enthusiastic about sharing their experience and skills to support other students in the learning process. This is an in-person, on-campus part-time position which may also include remote work.

The Communication Department has openings for FALL 2023 for the position of Communication Laboratory Assistant (CLA). This is an in-person, on-campus part-time position which may also include remote work.



Must have

Federal Work Study

(Note: Visit

Financial Aid

office for an application if you are interested but are not currently enrolled in Federal Work Study.)


Must be enrolled in at least 12 units at SBCC.



Please contact Michelle Detorie if you have any questions.
---
Contact

If you have questions about the Communication Lab or its resources, please feel free to contact Michelle Detorie.