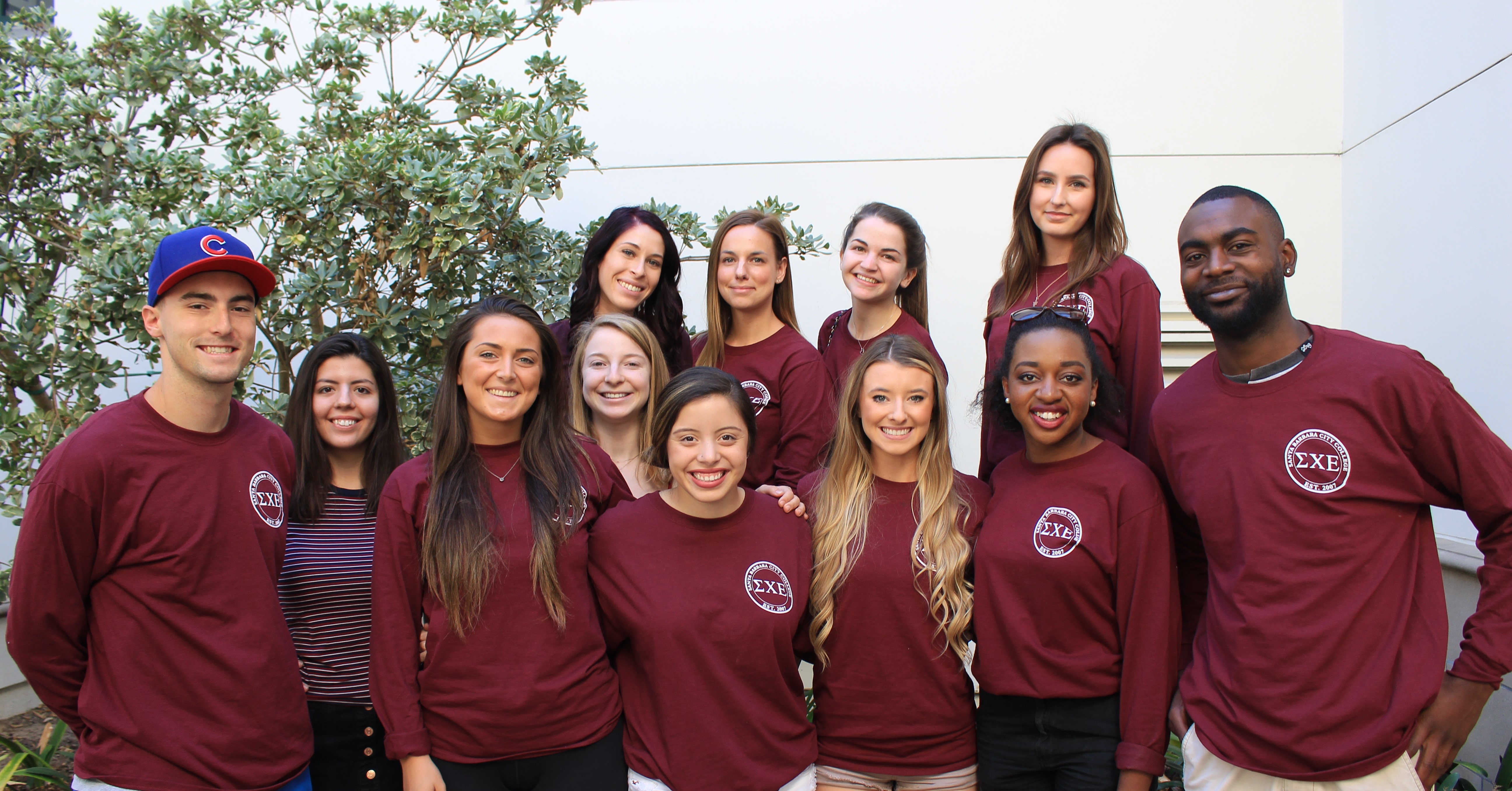 Sigma Chi Eta
Communication Honor Society
Sigma Chi Eta
Sigma Chi Eta is the official community college honor society of the National Communication Association (NCA). Every year, Sigma Chi Eta inducts and rewards new outstanding Communication students while exploring options for community college students to transfer to four-year colleges or universities or enter the workforce. Once inducted, a student is a member for life and is expected to always strive for excellence.
The Alpha Beta chapter of Sigma Chi Eta has an active student membership in the Communication Department at Santa Barbara City College and is led by a team of elected student officers under the leadership of the Faculty Adviser. Alpha Beta chapter works to develop events and opportunities that motivate, inform, and inspire Communication students. We also have the goal of stimulating our members to incorporate their Communication skills to positively impact our local community on campus at SBCC, the larger Santa Barbara city region and beyond. One major area of focus for the Alpha Beta chapter is service learning where students are given opportunities to apply what they are learning in the field of Communication to solve real world problems. As our mission reflects, we are committed to empowering our student members to become socially-conscious leaders who care about the needs of others and who can express themselves with both passion and civility.
To learn more about the Alpha Beta Chapter of Sigma Chi Eta, please visit our Facebook page or find us on Instagram. You can also contact Prof. Sarah Hock at hock@sbcc.edu to learn more about becoming a member.
Membership Requirements
Complete 9 semester credit hours (15 quarter credit-hours) at their current institution, the equivalent number of hours at a transfer institution, or the equivalent number of hours through life-long learning credit
Have a minimum cumulative GPA of 3.0 for all courses taken
Complete the equivalent of two courses or 6 semester credit hours (9 quarter credit-hours) in Communication Studies
Have a minimum GPA of 3.25 for all Communication Studies courses taken
Currently be enrolled as a student in good standing, as determined by the institution's policies.