Communication Department News and Events
Communication Department News and Events
---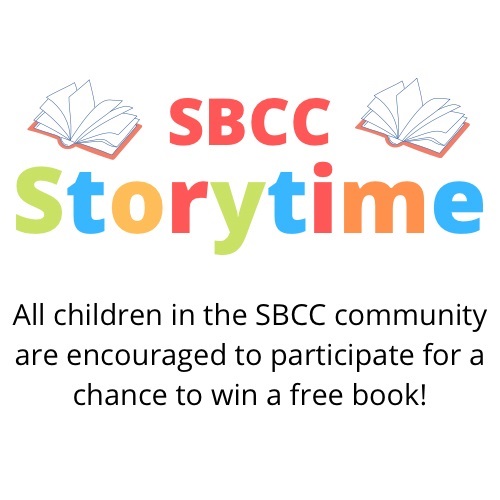 The Sigma Chi Eta Communication Honor Society invites you to join us for the SBCC Storytime Project! At a time when so many children in our community remain at home, we hope to provide a way to share the love of reading with the younger members of our SBCC family and bring some joy to those who are working so hard managing the demands of school, work and family right now. Throughout the semester, we will be releasing fun and culturally inclusive stories read by our own SBCC faculty, staff and students. Children and parents who tune in for SBCC Storytime are eligible to enter to win a copy of some of the wonderful books we will be sharing this semester!
Please invite the children you know who are part of our SBCC family to join the fun! See below for a link to the SBCC Storytime playlist, a short promotional video explaining the project and a promotional flyer. SBCC Storytime will also be featured on the SBCC library website as well as on the Communication Lab webpage. Check back throughout the semester as more great stories are added! This project is funded by a grant from the National Communication Association.
---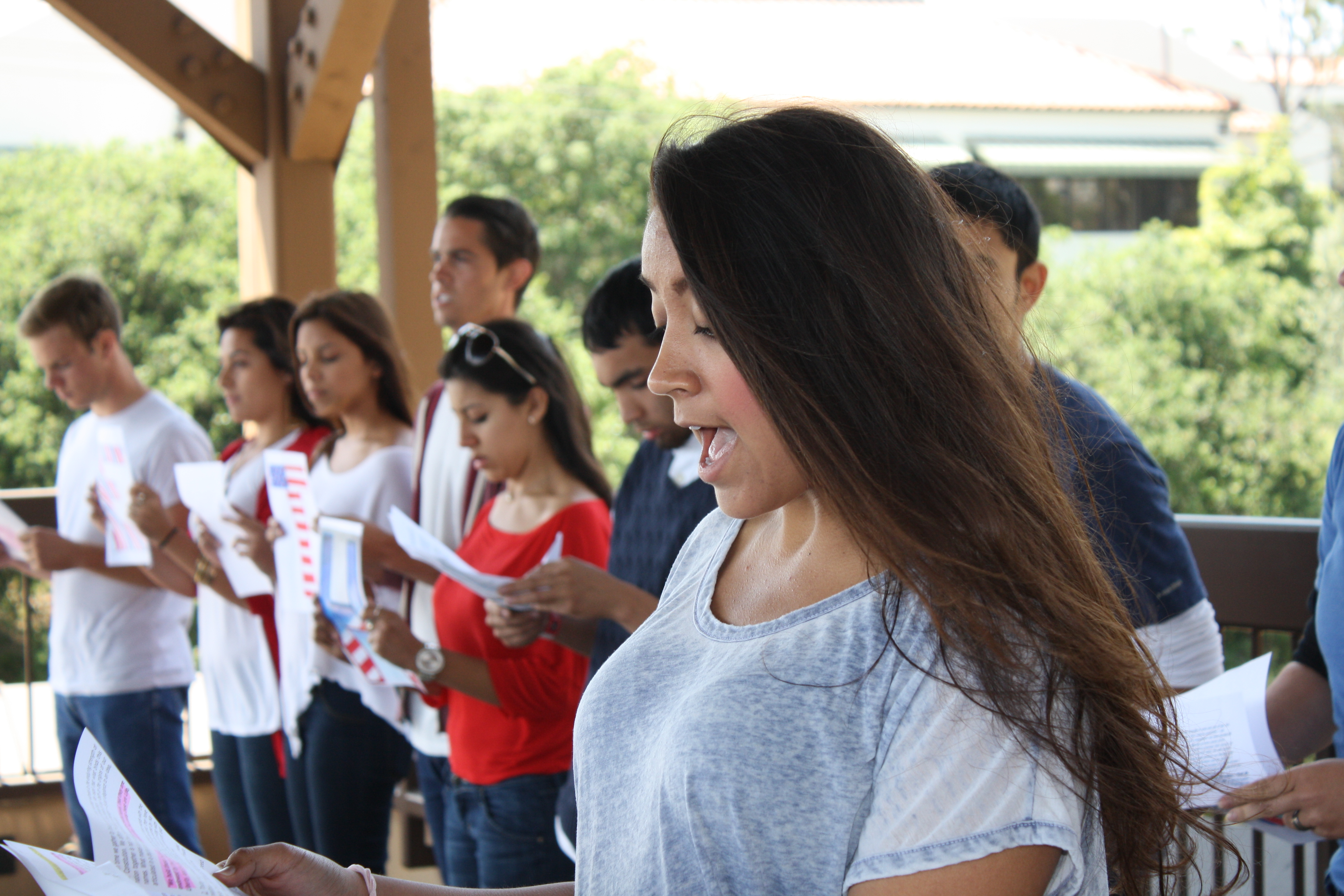 Lancaster Speech Tournament

Theme: Reimagine

Students are required to deliver an informative/persuasive speech that challenges society to Reimagine how we address a political, cultural, or social issue that has a profound impact on our daily lives.

The SBCC Foundation and Communication Department Present: The 34th Annual Lancaster Speech Tournament. The Lancaster Speech Tournament will be held via Zoom on Thursday, April 15 from 5:30pm to 6:30pm. Finalists will be notified by Wednesday, April 7. Awards will be announced on Thursday, April 15 from 5:30pm to 6:30pm.
April 2020
Lancaster Speech Tournament
---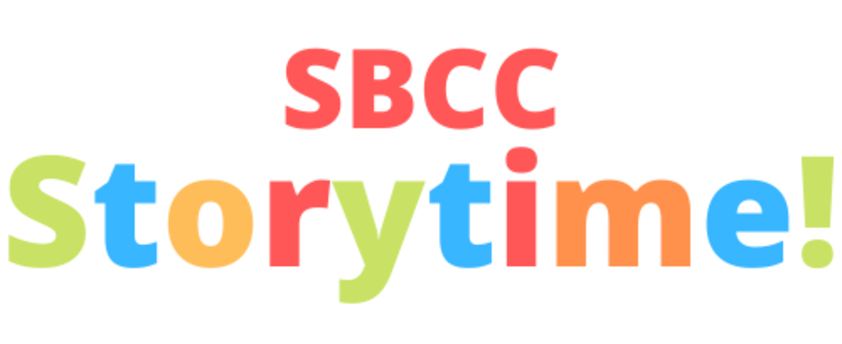 Communication Dept. receives NCA grant for special service project
Recently, the Communication Department applied for and received the first grant to be given through the National Communication Association's (NCA) new program for Sigma Chi Eta service projects. (Sigma Chi Eta is the official community college honor society of the NCA.) The project, called SBCC Storytime, is in collaboration with SBCC's Luria Library and the Single Parents Arriving Ready for College (SPARC) program. Sigma Chi Eta students, SBCC faculty and public speaking students from the SBCC Communication Department will be recording culturally-inclusive children's stories that children will be able to access on Youtube via a link on the SBCC library website.

According to Communication Department Chair Sarah Hock, "We are excited about this fun way to spread literacy during a time when so many children are stuck at home. We also hope to bring some joy to student parents in the SBCC community who have had to manage so much during these difficult months of school closures resulting from COVID-19. We are still putting many of the logistics together now but we are looking forward to continuing our Alpha Beta chapter history of community service, even in this remote environment."

Further updates will be reported here in Cliff Notes, as information becomes available.
December 2020
Cliff Notes, December 2020
---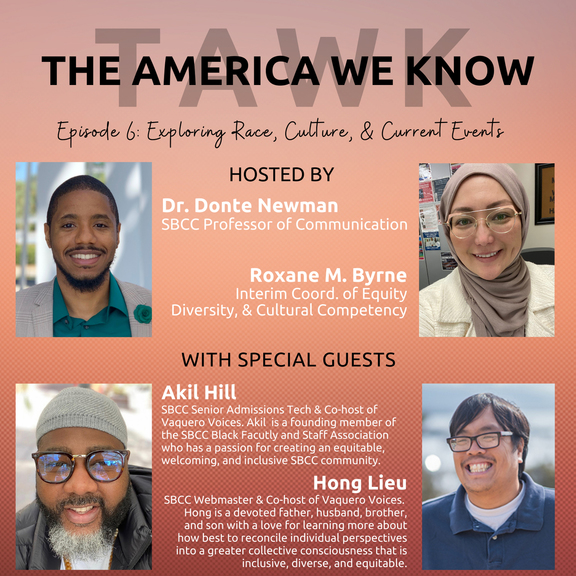 TAWK episode six explores race, politics and culture
The America We Know (aka TAWK) is a webinar series hosted by SBCC Professor of Communication Dr. Donte Newman and Interim Coordinator of Equity, Diversity and Cultural Competency Roxane M. Byrne who invites scholars, professionals, students, activists and others to discuss America as we know it. The guests on Nov. 17 included Akil Hill and Hong Lieu, who discussed their personal histories and how to best reconcile individual perspectives in order to create an equitable, welcoming and inclusive SBCC community.
December 2020
Cliff Notes, December 2020