Chapter 289 Unsung Hero
Every year our Classified School Employees Association (CSEA) chapter 289 recognizes one of its members as an Unsung Hero. The Unsung Hero Award acknowledges someone that has done something extraordinary, participates in chapter meetings, committees, events, and helps behind the scenes.
Congratulations to the Unsung Hero for 2019, Cheryl Brown!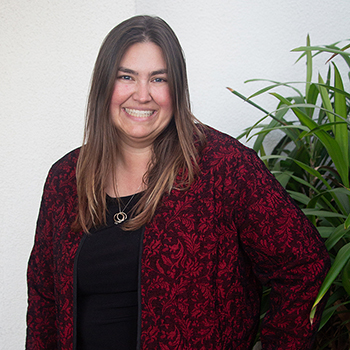 Cheryl Brown (Accounting) was honored with the CSEA Unsung Hero for her work and dedication to the SBCC Chapter 289. Cheryl sits on the Classified Consultation Group committee, the College Planning Council, and chairs the Membership Committee. Cheryl and members of the Membership Committee have put in considerable time and effort to expand activities for classified staff at this year's upcoming California School Employee's Week.
---
2018 - Regina Reese
Regina Reese was honored with the CSEA Unsung Hero Award for her work in the CSEA chapter 289. Regina is serves on the Executive Board as the Communications Officer at Santa Barbara City College, CSEA Chapter 289. She produces the CSEA newsletter and disseminates communications to the membership to keep union members informed about issues affecting them. Regina attended the CSEA Union Steward training course to employee rights and became a fully jacketed union steward to represent other classified employees when needed. Regina also helps with chapter fundraising efforts by regularly selling candy on behalf of the union. She also serves as the site representative for her area. Regina holds a BFA in film and a MA in photography. She loves movies and storytelling and is currently pursuing a screenwriting certificate. During her spare time she enjoys writing, drawing, spending time outdoors, traveling, and taking pictures.