Get Ready to Vote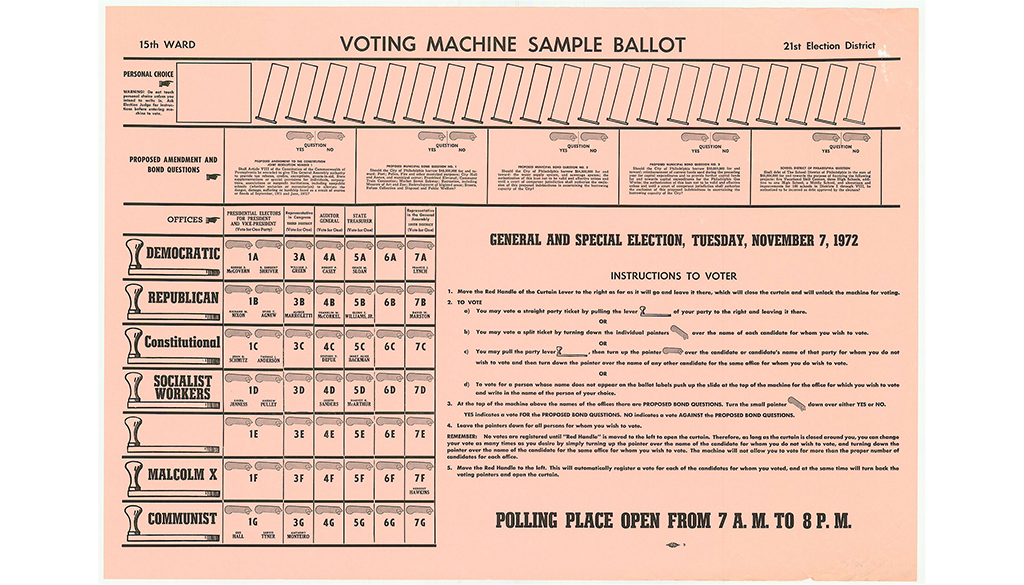 February 04, 2020
Get Ready to Vote
Yesterday, the Iowa Caucus launched the official voting season for presidential elections. Moving forward, the voting continues in New Hampshire, Nevada, South Carolina, and then Super Tuesday (March 3) when 22 states hold primary elections. California will join Super Tuesday for the first time this year.
Here in California, residents need to register to vote by February 18. In order to register and vote, you need to be a United States citizen and a resident of California, be 18 years old or older on Election Day and not on parole for the conviction of a felony and not currently found mentally incompetent to vote by a court. For students who are living away from home while attending a college, you may choose to register to vote using your home away from home address you use while at school or your traditional home address.
As of October 1, 2019, Santa Barbara County had 225,389 registered voters. Of that number, 17% are age 18-25. This percentage is only surpassed by the 66+ age group, representing 25% of the voting population. This means that young people voting can make a difference in local elections.
Each eligible voter in California has a Bill of Rights when it comes to voting. A few of the most important rights are:
The right to vote if you are a registered voter even if your name is not on the list.
The right to vote if you are still in line when the polls close.
The right to get a new ballot if you have made a mistake, if you have not already cast your ballot.
The right to get election materials in a language other than English if enough people in your voting precinct speak that language.
What else is there to know? For any election, polls in California are open from 7 a.m. to 8 p.m. and California Elections Code section 14000 allows workers up to two hours off, without a loss of pay, to vote if they do not have enough time to do so in their non-work hours. The law requires workers to notify their employers two working days before the election if they need to take time off to vote.
Lastly, to find who and what is on your local ballot there is the Voter's Edge website. Voter's Edge is a comprehensive, nonpartisan online guide to elections covering federal, state, and local races in the state of California. Get started with your local ballot by entering your zip code.