Help with Citations!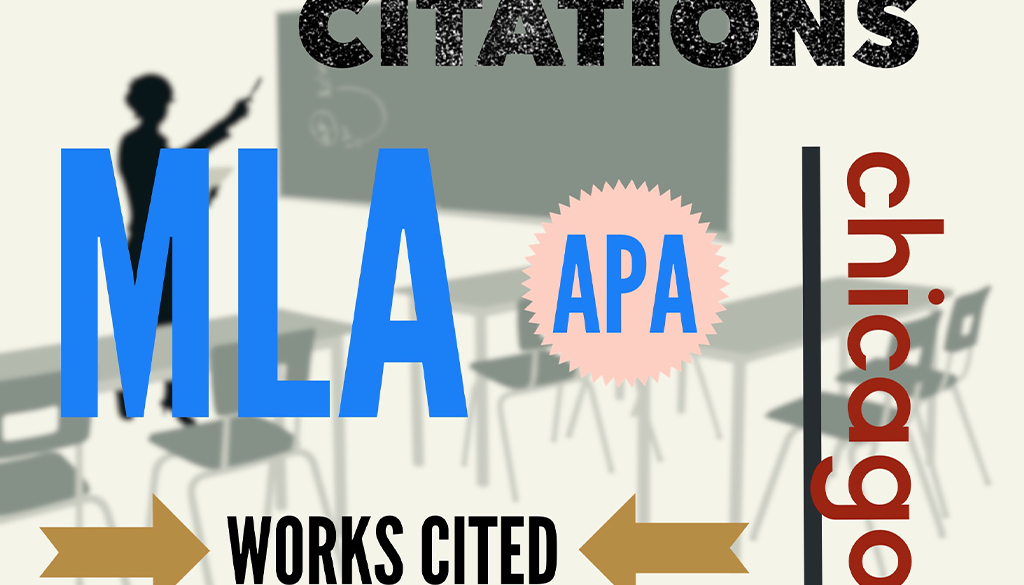 April 29, 2020
Help with Citations!
This is the last full week of school before finals so it is a safe bet that some of you have upcoming papers that require citations.
Due to COVID-19 restrictions, the Writing Center didn't have an opportunity to offer their MLA and APA citation workshops. But you can still request an appointment with them or contact one of the librarians through our library chat service.
When using OneSearch on the library home page, you can find books and articles. Any of the results will also give you the option to copy a citation. All you need to do is click on the title of the book or article and the image below will appear.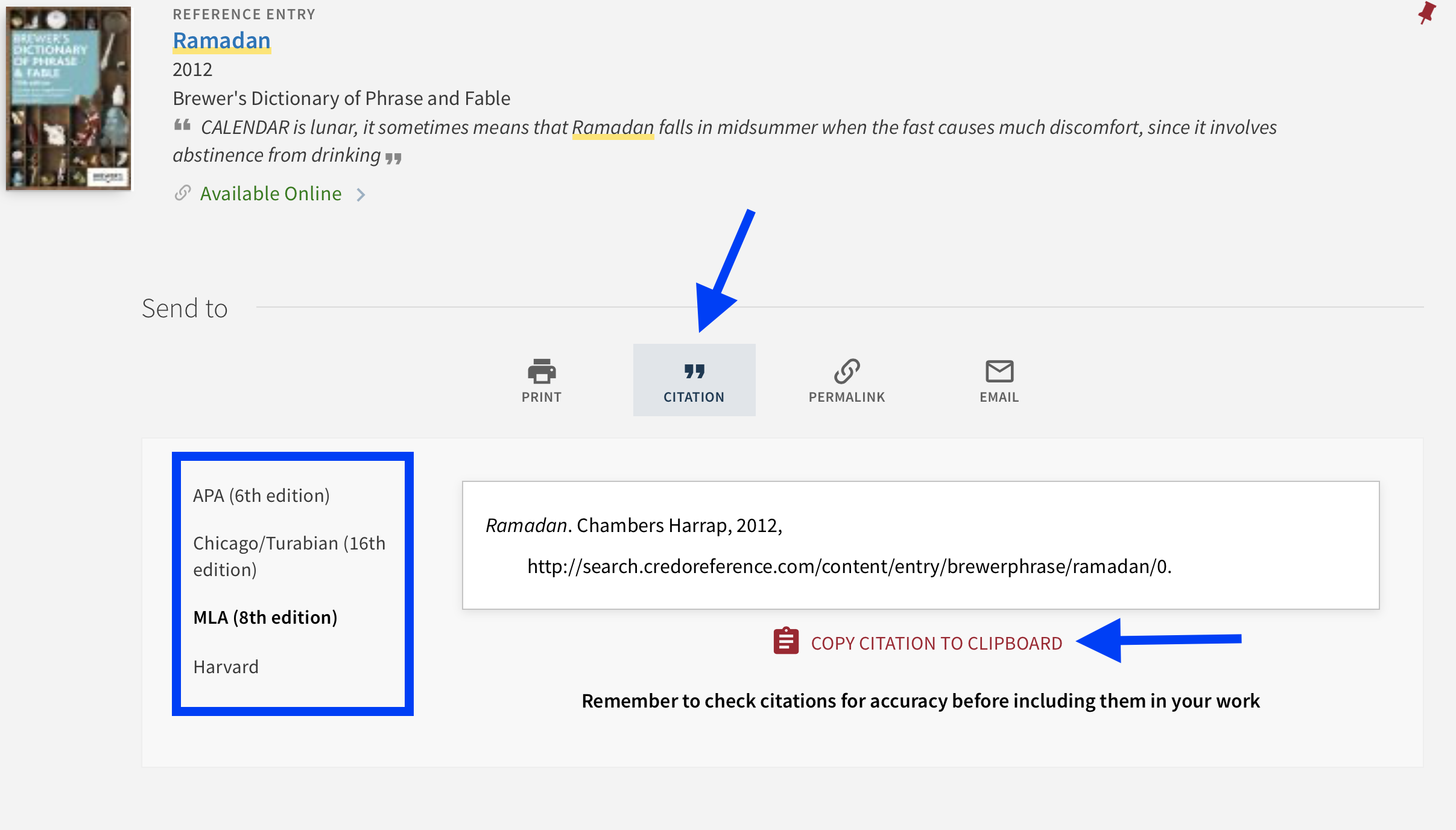 Most of the library databases also have the ability to generate citations. For example, here is what it looks like in Academic Search Complete. Again, click on any of the article titles will give you something like this: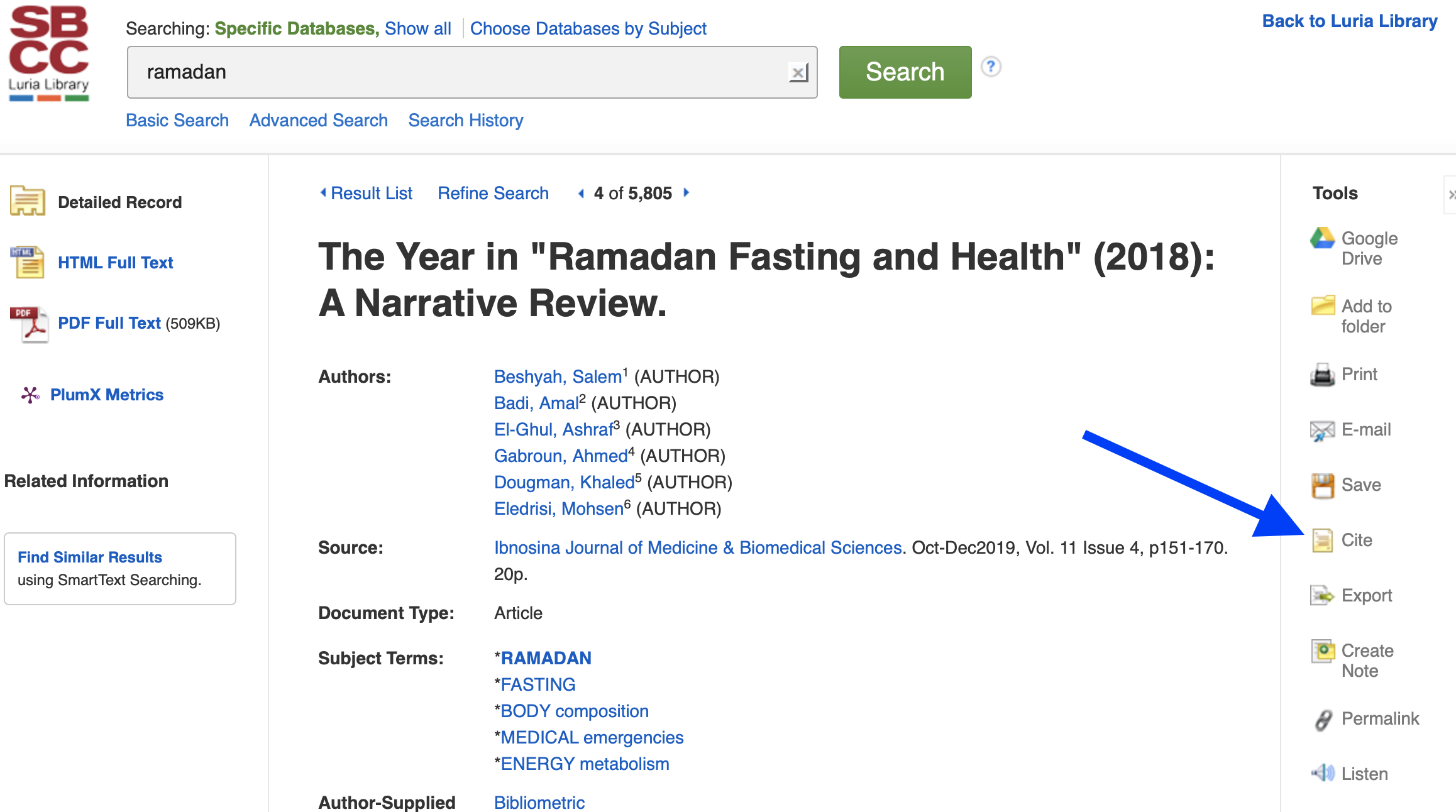 Just make sure to verify the accuracy of citations from both OneSearch and the various databases since they are all machine generated. You can do so by checking it against the citation guides provided on our Citation Guides page.
And remember you can always ask a librarian for help through chat or text (805-699-5874‬) or email (library@sbcc.edu).