Why Read? A Research Example.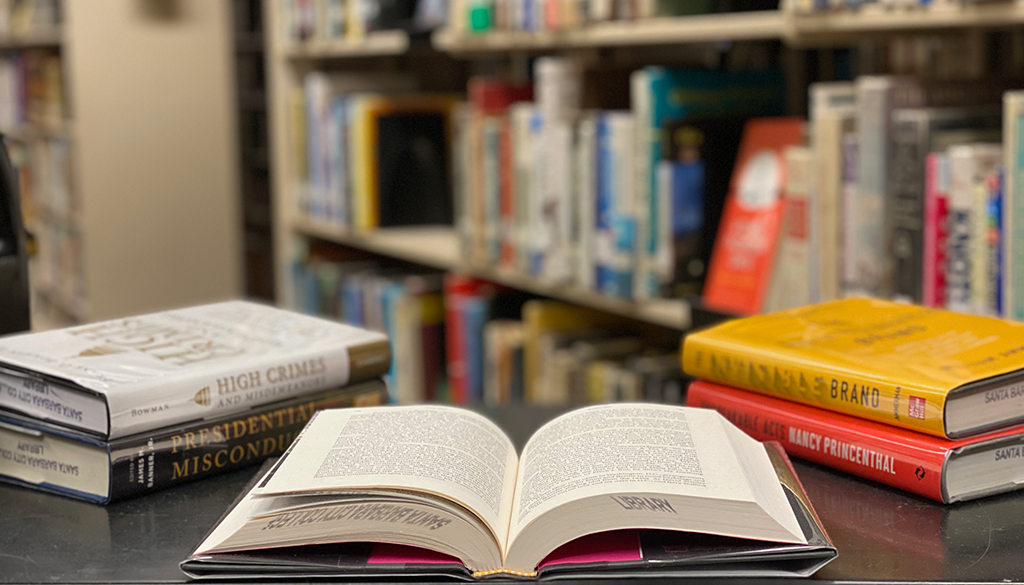 February 26, 2020
Why Read? A Research Example.
I recently read that "super learners read a lot" in the Medium article 6 Habits of Super Learners by Thomas Oppong. The article affirms something that many people assume. Oppong writes,
"Reading is to the mind what exercise is to your body. It gives us the freedom to roam the expanse of space, time, history, and offer a deeper view of ideas, concepts, emotions, and body of knowledge.

Your brain on books is active — growing, changing and making new connections and different patterns, depending on the type of material you're reading. Highly successful learners read a lot."
The above seem overly broad and generalized, even if I may agree with the sentiment. I was curious what the research may show about reading and learning. Starting on the library home page, I typed "benefits of reading" into the OneSearch box. From the results, I also marked the peer-reviewed journals option.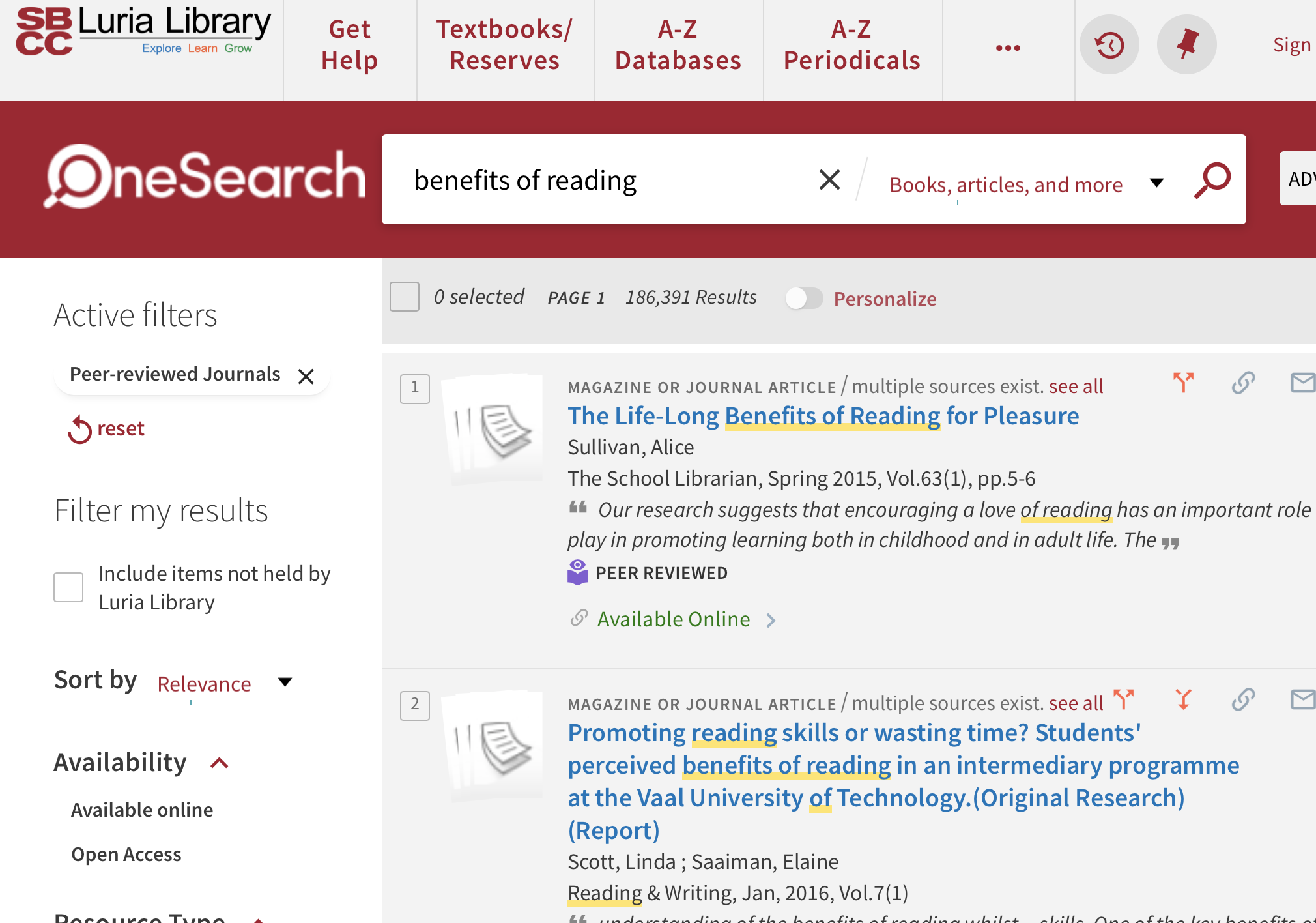 The first result, The life-long benefits of reading for pleasure from The School Librarian conducted research on vocabulary growth from childhood into adulthood. Sullivan found, "that those who read books often at age 10 and more than once a week at age 16 gained higher test results at age 16 than those who read less regularly."
Further, as people move into adulthood, she found that "reading for pleasure in both childhood and adulthood made a difference to rates of vocabulary growth between adolescence and mid-life. Childhood reading for pleasure appeared to exert a long-term positive influence of vocabulary development up to age 42."
I tried a few other search terms in OneSearch, such as "books and reading" and "reading and learning," to see if anything might pop out. Unfortunately, a great deal of the results focused on English language learners or K-12 students. To comprehensively research on the benefits of reading it would take quite a bit more time. That is the research process. Trying different searches. Browsing results and reading abstracts. Doing a different search.
Power Tip: Scroll to the bottom of the full citation in OneSearch and see if there is a Citations section. If yes, you may see find "sources citing this" or "sources cited in this." This will show you a linked bibliography of the sources used.

Not fully satisfied with the above, I turned to PsychArticles. In that database, I found To read or not to read: a meta-analysis of print exposure from infancy to early adulthood by Mol and Bus. They ask my exact question. "There is a widely held assumption that exposure to print makes us smarter and helps promote success in life. Is, however, this assumption supported by scientific evidence?" In their conclusion, based on the meta-analysis of studies, they write:
College and university students who read for pleasure may also be more successful academically.
It's only "may" because they couldn't establish causality, but there are strong indicators that suggest pleasure reading leads to being more successful academically.
Regardless of the research, I usually read 2-3 books a month. I usually have at least one fiction and one nonfiction book going. Reading definitely expands my vocabulary. It makes me a better writer. Reading can deepen my understanding of others and has the capacity to deepen my compassion. And in the case of my fiction reading, I can get lost in a story.
What's your reading journey? Do you want to read more and need some inspiration? Drop me an email at neufeld@sbcc.edu and I'll write you back.
By Kenley Neufeld